At Hog Roast Thaxted, we understand better than most just how busy brides and grooms are in the months leading up to their wedding.
Whilst the planning usually starts off fairly small, with colour schemes and mood boards, things can quickly spiral when it comes time to obtain the perfect venue, arrange the seating plan and, on top of everything else, find the time to squeeze in fittings.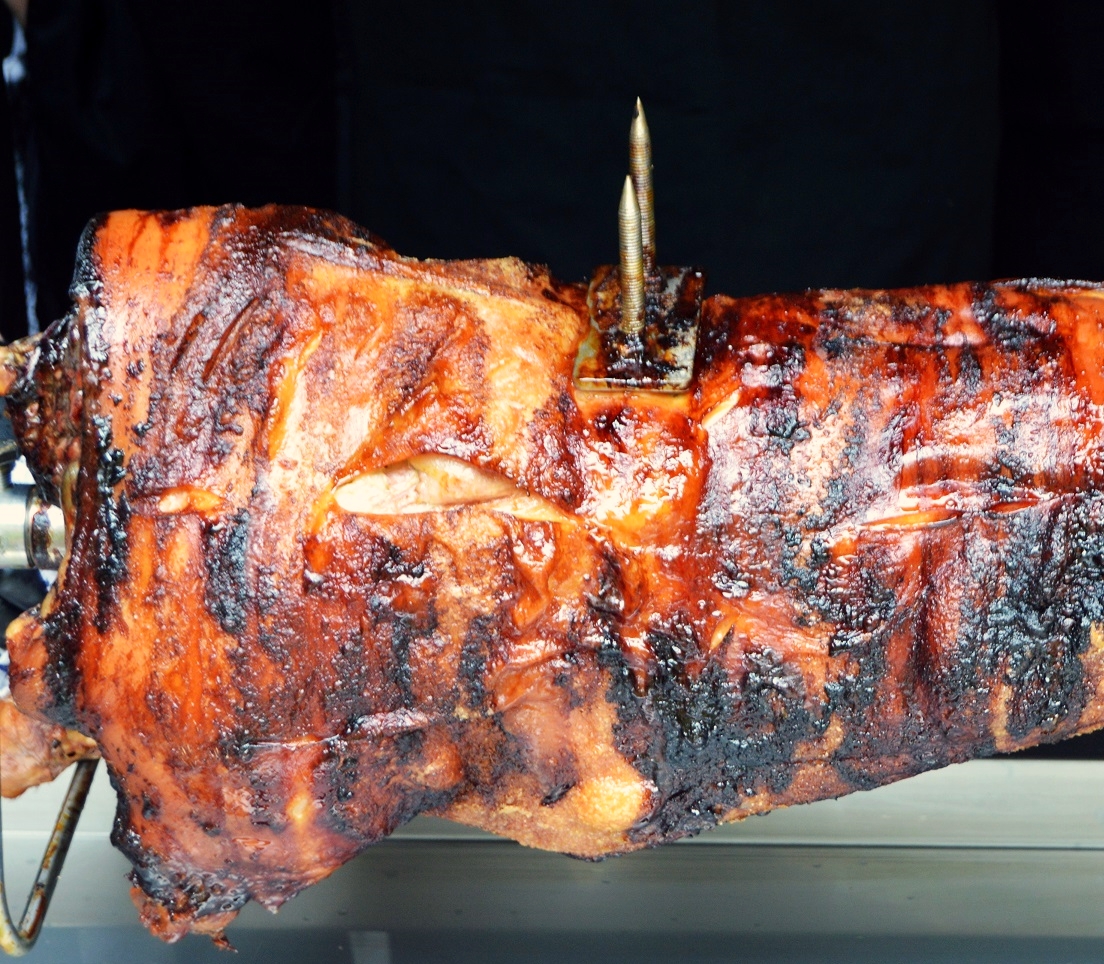 With so much on your plate as newlyweds-to-be, it's no wonder that couples often feel so overwhelmed by the entire process of organising their nuptials! But there is, however, a silver lining…
When you book your catering through Hog Roast Thaxted, our highly skilled team will be on hand to help you through every step of the way, covering every intricacy of your hospitality plan and freeing up your time to focus on other things. What's more, our detailed menus can be easily tweaked to match your preferences, allowing you to create an entirely bespoke buffet for your special celebration that even your fussiest guests won't be able to turn down!
Our latest clients, bride-to-be, Laura and her beau, Jim were immediately sold after having their first conversation with our catering manager, James. To their delight, James had the perfect menu in mind for the special event, which suited their classic theme to a T.
The menu they had chosen was none other than our wedding menu option 2, which presents couples with canapes and a drinks service, followed by a hog roast spread and dessert option. Although, with the guest list restricted to just 15, the feast was scaled back to avoid waste.
So, instead of a large hog, James and the rest of the Hog Roast Thaxted crew rustled up a juicy suckling pig with savoury stuffing and applesauce served with salad and potato sides. The guests, who had arrived shortly before the serving time, remained completely transfixed on the pork as it slowly rotated over the flames, causing the outer layer of the scored meat to become totally crisp.
The gorgeous spread proved to be well worth the wait, adding the perfect finishing touch to Jim and Laura's dreamy winter wedding.