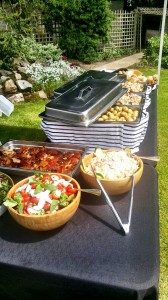 Spitting Pig Essex is an expert hog roasting company who covers the whole of Essex, with a focus on mouth watering hog roasts and event catering. Helping you make the best of any occasion is what we do, and we do it by putting into action decades of culinary experience, the best staff in the land and a tried and tested, amazing cooking process that brings out the fullest flavours and textures for any hog roast Colchester event.
You will have not tasted a hog roast like a Spitting Pig hog roast! Our locally sourced ingredients, free range pigs, alongside some little secrets, brings out the most amazing flavours you will have ever experienced.
Traditional Catering Revived
We believe that food that tastes amazing can make all the difference to an event, and it doesn't matter if the event is a birthday party or a corporate function, because the effect of great food is all the same – it makes it all the more enjoyable, and engaging, which is also very important for an event, to engage.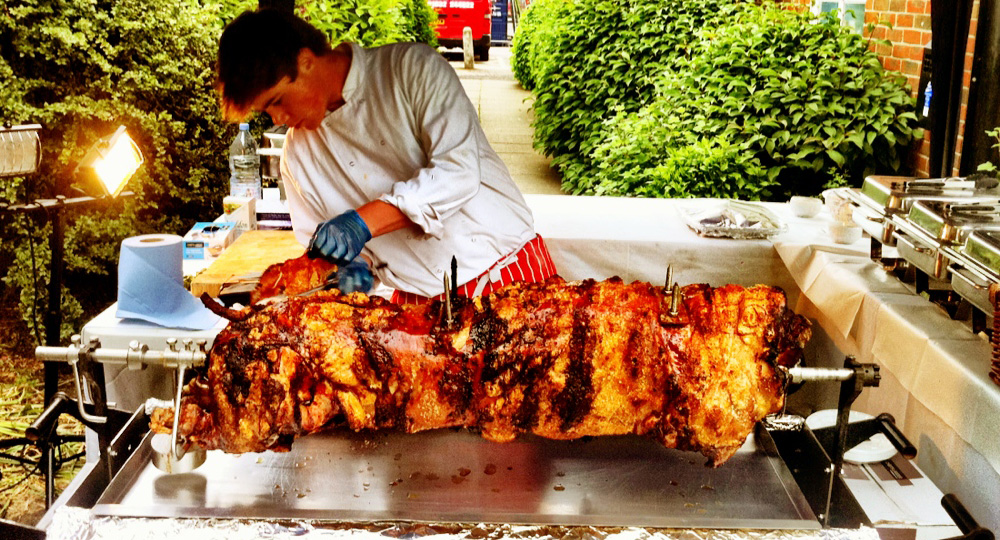 It's not like the old days where you could give people any old food and you'd hear nothing of it, today food that tastes great is expected and the standards are that much higher than they once were. Give someone an undercooked sandwich and before you know it they'll be a blog online announcing the injustice to the world. This has had 2 effects, one good for us and the other good for you. The first effect is that more people are seeing food is vital and turning to the professionals, in this case us, to get the job done right. Where the public benefit is from the increased competition and higher standards, as mistakes and badly done food isn't tolerated any longer. That's even better for us because with people demanding more from their caterer we've gotten bigger than ever, now that our acute hog roast skills are seen as the height of catering.
An Unbelievable Catering Experience
Hog roasts are back, bigger than ever before. Enjoying a well tended succulent pig after it's been spit for 3-8 hours is up there with the best for taste, and it's also an exciting promoter of social interaction and all round great fun. At all hog roast Braintree events you want people to get into the swings of things and to have a good time; even if the event would be a good one without food you can't deny that exciting food can add another element to any event.
Our motto is that any occasion can be made better with a hog roast to be shared and enjoyed by your guests, or even a spit roast.