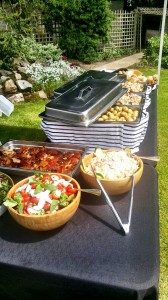 Welcome to Spitting Pig Essex – I'm the Catering Manager James, and it's been my privilege to provide premium hog roast catering services for events of all sizes in Essex for the past seven years. I would like to tell you a bit more about myself, my hog roast catering business and why the food and service that my team and I provide on a daily basis is second to none.
I have an extensive background in catering, with a career in food and hospitality that has spanned 17 years. During this time, my career as a professional chef has been a varied and rewarding one, and I have spent time working in diverse catering environments, from restaurants and gastro pubs to cruise ships. Starting my own catering business has always been my goal and with a strong team by my side, I have successfully catered for thousands of outdoor events since I have been at the helm of Spitting Pig Essex.
We offer an unrivalled standard of food and service for all manner of outdoor events, both large and small, and it is our passion and commitment to providing unique dining experiences and superior mobile catering solutions that sets us apart from the rest.
Traditional Catering Revived
We believe that food that tastes amazing can make all the difference to an event, and it doesn't matter if the event is a birthday party or a corporate function, because the effect of great food is all the same – it makes it all the more enjoyable, and engaging, which is also very important for an event, to engage.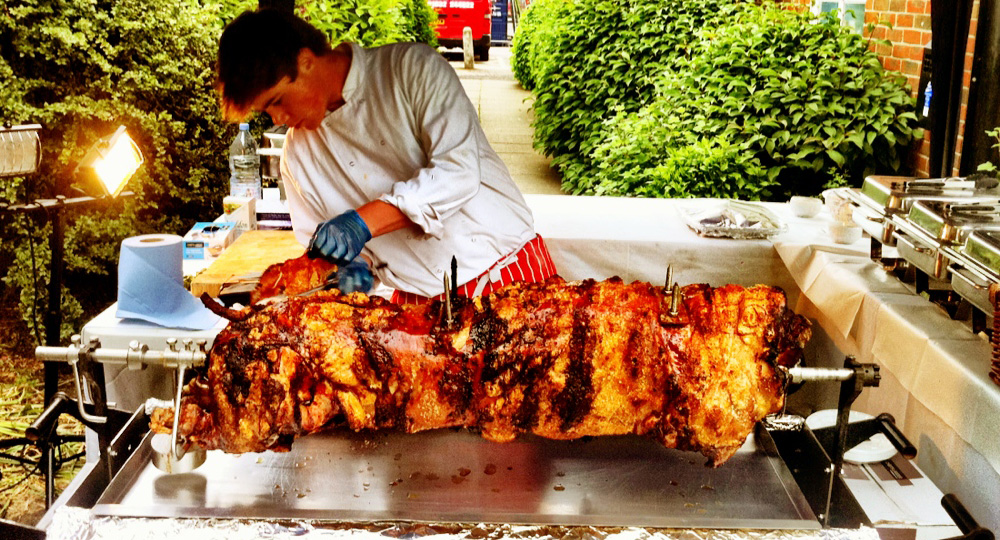 It's not like the old days where you could give people any old food and you'd hear nothing of it, today food that tastes great is expected and the standards are that much higher than they once were. Give someone an undercooked sandwich and before you know it they'll be a blog online announcing the injustice to the world. This has had 2 effects, one good for us and the other good for you. The first effect is that more people are seeing food is vital and turning to the professionals, in this case us, to get the job done right. Where the public benefit is from the increased competition and higher standards, as mistakes and badly done food isn't tolerated any longer. That's even better for us because with people demanding more from their caterer we've gotten bigger than ever, now that our acute hog roast skills are seen as the height of catering.
An Unbelievable Catering Experience
Hog roasts are back, bigger than ever before. Enjoying a well tended succulent pig after it's been spit for 3-8 hours is up there with the best for taste, and it's also an exciting promoter of social interaction and all round great fun. At all hog roast Braintree events you want people to get into the swings of things and to have a good time; even if the event would be a good one without food you can't deny that exciting food can add another element to any event.
Our motto is that any occasion can be made better with a hog roast to be shared and enjoyed by your guests, or even a spit roast.