The building trade is one of the sectors still working during this pandemic. The need for more housing is evident in the UK with many new estates quickly popping up around the country. The dedicated and hard work should be rewarded, well that's how one management thought and what better way to show their appreciation to their workers? Hog Roast Barrow's classic Hog Roast of course!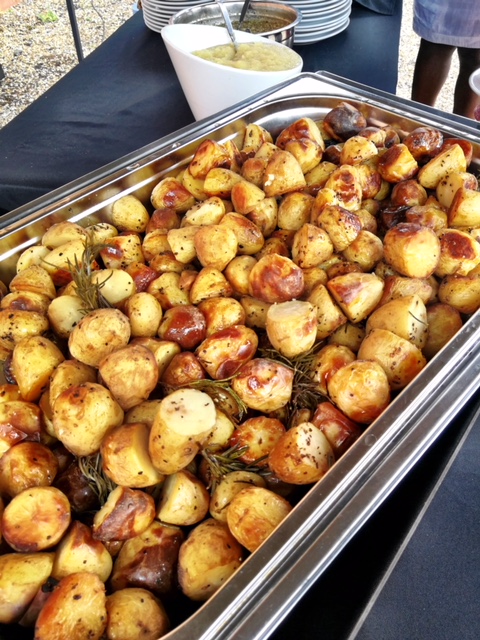 Ensuring a covid-safe serve for 150 hungry workers was Hog Roast Barrow's main priority. First, Hog Roast Barrow made a hand sanitising station so that the workers could clean their hands, then they made a 2m barrier around the serving tables and indicators on the floor to sure social distancing and had a separate serving table for the takeaway boxes to be placed so that it was contact-free. The catering manger and his team wore gloves and masks the entire time as well and set up outside in the fresh air. All of these precautions were put in place to lower any covid risk. The management team were very impressed with safety precautions. 
The workers were on a rotating lunch break so Hog Roast Barrow stayed open for three hours so that everybody could eat. The workers were treated to juicy pulled pork, flavourful sage and onion stuffing, soft baps and a selection of sauces. BBQ and sweet chilli sauce were the favourites for this bunch. You could the workers biting into the crackling on the other side of where Hog Roast Barrow was set up which means it was nice and crunchy, how it should be! 
For the handful of vegetarians, halloumi and vegetable kebabs were made, a medley of colours and flavours served in a tortilla wrap with sweet chilli sauce. For the vegans, BBQ pulled jackfruit in a vegan roll was provided. Everyone was pleased with what they received. 
Why not treat your workers with a traditional hog roast?!