Planning a future birthday party can be lots of fun, whether it is for yourself or a surprise for another. Along with the venue, the entertainment and the guest list, the caterer you choose will have a big effect on the night. Hiring Hog Roast Witham to cater your party will ensure it is a meal that people will be talking about long after the party is over! Keep reading to find out why.
We offer a menu for every occasion…
Whether you are after a casual buffet or a formal evening meal, Hog Roast Witham have a menu to suit every need. The food we can offer is an endless list, with every kind of meat, side dish and vegetables you could dream of. There is also the option to canapes, desserts and drinks to your careering package, to really make the meal stand out! Dietary requirements are also not a problem for our team, and this is something we can discuss to help you decide which package is right for you.
We cook the menu on site, so everything is freshly made…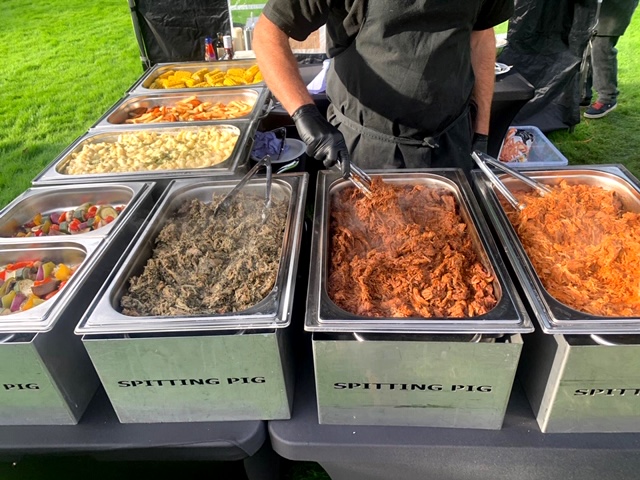 Our food is all prepared and cooked on-site, including the hog roast if you choose to have one. Food preparation takes an average of 6 hours, but cooking time varies depending on menu size and the size of the roast. While your meat roasts and sizzles, the Hog Roast Witham team get to work preparing all the other dishes you selected. Your food couldn't be fresher and is all made with high-quality ingredients and presented flawlessly to your guests.
We clean away at the end of the event…
Clearing away a party is always the worst part, but we help you out by tidying away and removing all of our equipment, crockery and cutlery. This leaves you with one less thing to worry about, to help you make the most of your party.
Does our party package sound right for you? If so, check out the contact form on our website and let us know your basic information, so we can begin to plan your perfect birthday meal. A Hog Roast Witham party is the best kind of party!