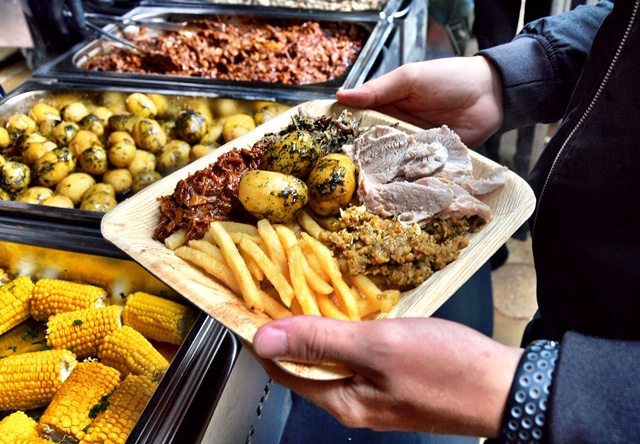 At Hog Roast Bures Hamlet you no doubt know us for our excellent British roast foods. We are roast caterers that typically specialise in the hog roast and other British favourites, but if you look across our menus you will find that we also cater an American menu inspired by the smoky and spicy tastes of the American south. In keeping with providing a touch of the tastes of our American cousins all year round, Hog Roast Bures Hamlet can also provide your thanksgiving dining for any events you may be hosting at the end of November.
With our team you can put to rest any worries about getting all the foods sourced or cooked in time, because our professional catering are going to be able to sort out everything for you without you so much as having to lift a finger (other than to initially call or contact us, of course). We can cater all your traditional favourites for a thanksgiving dinner that won't look a step out of place from the ones you used to have at home. A golden roasted turkey made in our own Hog Roast Bures Hamlet spit style, the all-American classic of mac and cheese, roasted vegetables, Buttery Corn on the Cob, A choice of potatoes and our very own homemade gravies and cranberry sauces, and so much more.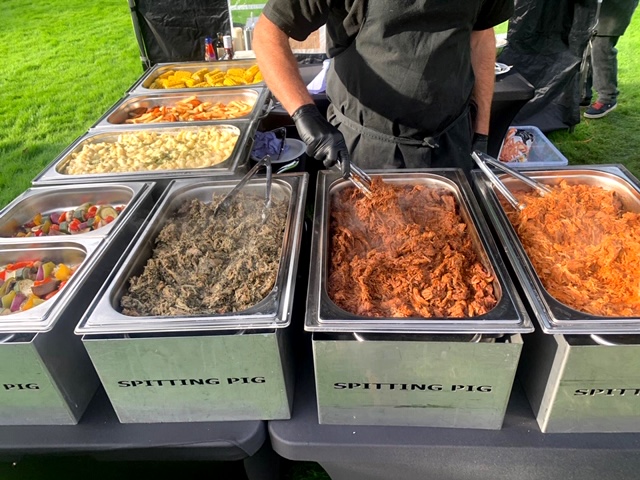 We know just how important the thanksgiving dinner is to our American customers, and it is possible that this is one small slice of home that you have otherwise been missing until now. As a professional caterer Hog Roast Bures Hamlet will be able to handle everything from sourcing to serving, allowing you to simply focus on the reason for the day in bringing together friends and family and giving thanks just for being together. Of course, while you are giving your thanks you might want to consider throwing a little thanks to our Hog Roast Bures Hamlet chefs for cooking up an excellent thanksgiving dinner too, just while you're at it…
And of course ,we'll also be thanking you too when you give our Hog Roast Bures Hamlet team a call to book in your thanksgiving dining today!