As the holiday season approaches, the anticipation of Christmas grows ever more intense, and so does the excitement for the annual office Christmas party! It's that special time of the year when colleagues come together to celebrate the festive spirit and appreciate the hard work and dedication that has gone into making the year a success.
But the office Christmas party is more than just a joy-filled tradition; it's an opportunity to strengthen team bonds and let loose in a relaxed and enjoyable atmosphere. And when it comes to creating unforgettable memories at your holiday bash, you can always rely on Hog Roast Birch and our mouth watering Festive Menu.
Our Festive Menu is designed to capture the true essence of Christmas with a delectable array of dishes that are sure to satisfy everyone's taste buds. From the winter-warming comfort of cauliflower cheese to the irresistible allure of juicy pigs in blankets, we've got your Christmas classics covered. But it doesn't stop there; our rosemary and garlic-seasoned roast potatoes and a medley of glazed vegetables add that extra touch of culinary magic to the feast.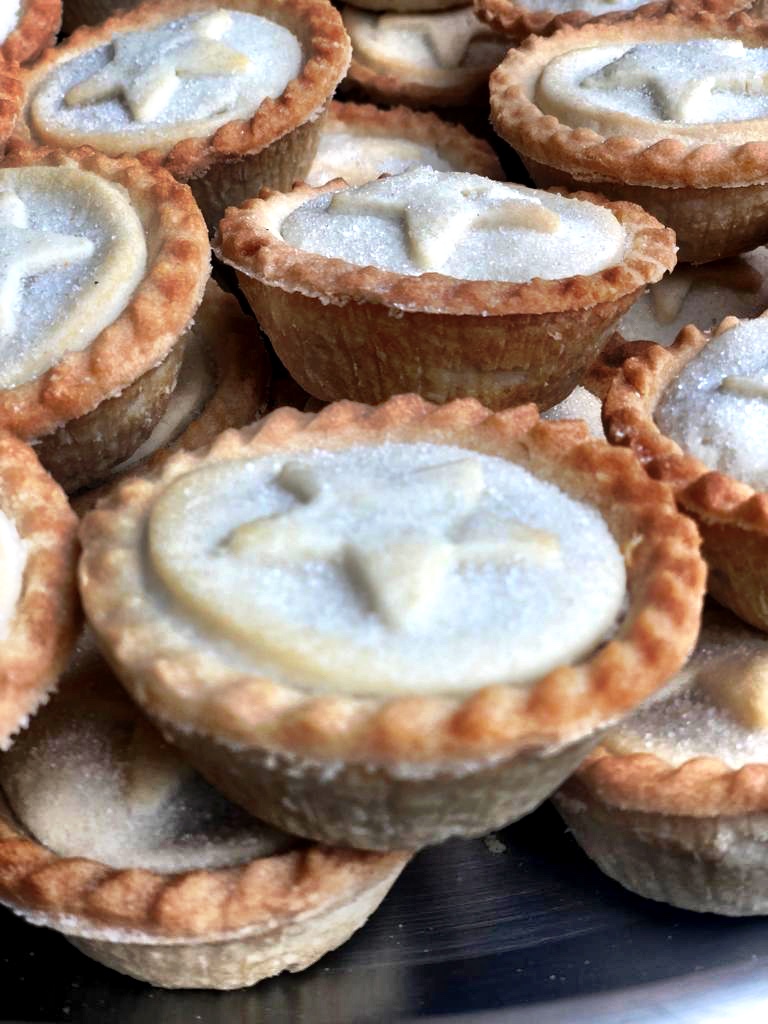 When it comes to the main course, you have the option to go the traditional route with a succulent turkey feast, perfectly complemented by cranberry sauce and sage and onion stuffing. Rest assured, our turkey is cooked to perfection, ensuring it's tender and flavourful.
But if you're in the mood for something extraordinary, our slow-roasted free-range pig is a showstopper that will leave a lasting impression on your guests. Its attention-grabbing appearance and rich, tantalising flavours make it a Christmas feast that everyone will be talking about for a long time afterwards. We also have a choice of meat-free options too, ensuring no one feels left out!
To round off this unforgettable dining experience, Hog Roast Birch offers homemade mince pies served with warm brandy cream and a generous serving of alcohol-optional mulled wine. We think you'll agree that it's the perfect way to end a delightful evening of festive celebration.
Rest assured, at Hog Roast Birch, we understand that every event is unique, and you may have specific preferences or questions about the menu. That's why our catering manager, James, is here to assist you. James is more than happy to accommodate any special requests or tweaks you may have in mind to make your office Christmas party truly exceptional.
So, what are you waiting for? Contact us today to book your catering and treat your team to a Christmas feast they'll never forget!