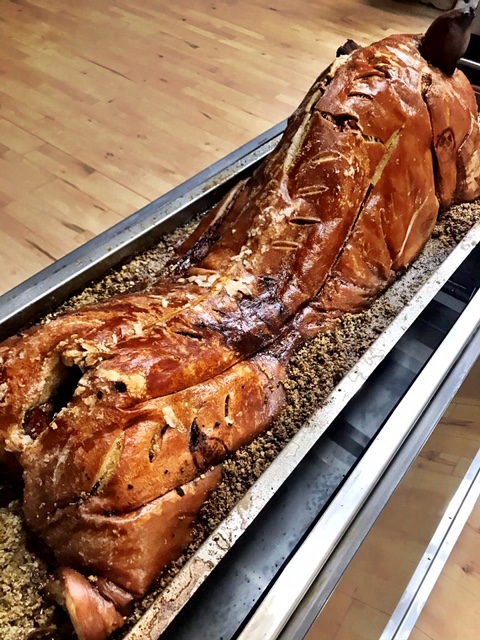 Hog Roast Hockley spent last Saturday afternoon catering for Lily's 25th birthday party. The birthday girl had been looking forward to the celebration for months as it meant being able to spend precious time with family and friends she doesn't often get to see due to living several hours away.
The sun was shining brightly as guests arrived at the picturesque venue, buzzing with anticipation for the festivities ahead. In the hours leading up to the group's arrival, Hog Roast Hockley had set up an impressive outdoor dining area, complete with long tables adorned with beautiful floral arrangements and elegant table settings. In the corner, so as not to disturb the guests, our catering manager, James, had set up the HogMaster grill, upon which he cooked a full-size hog, along with an assortment of sides.
As the party kicked off, laughter and conversations filled the air. Guests mingled, sharing stories and catching up with old friends. Meanwhile, Hog Roast Hockley made sure everyone's plates were full with our tantalising hog roast rolls, which were accompanied by a variety of fresh salads, crispy potatoes, and flavourful sauces. Our team also presented each table with a stunning assortment of Italian meats, cheeses, artisan bread, sundried tomatoes, olives and more, which the guests loved.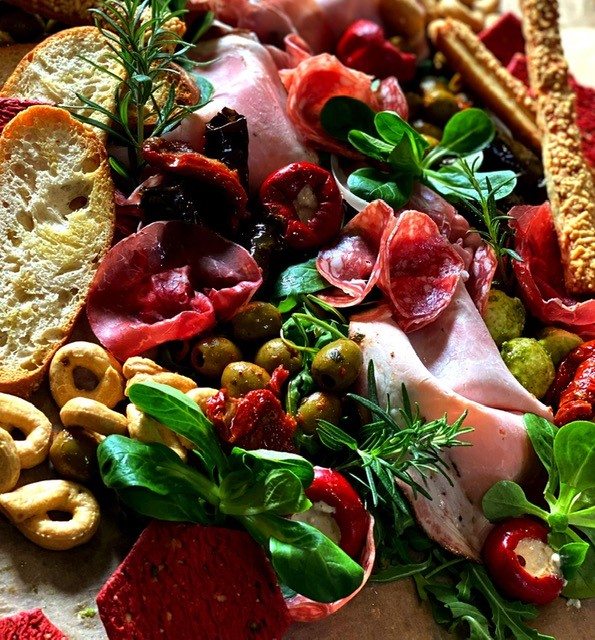 Once everyone was seated and happily tucking into Hog Roast Hockley's skilfully prepared feast, Lily's loving boyfriend, Matt, took everyone by surprise. Unbeknownst to us or any of the guests, Matt had been planning  a proposal for months, and this was the perfect moment.
Amidst the cheer and celebration, Matt seized the opportunity to make a heartfelt declaration of love and commitment. With bated breath, he got down on one knee and presented Lily with a stunning engagement ring. The crowd erupted in cheers and applause as Lily, with tears of joy in her eyes, nodded her response, saying yes to a lifetime of love and happiness.
Lily's 25th birthday party will forever be etched in the memories of all those who attended. Thanks to Hog Roast Hockley's impeccable catering service and the surprise proposal from Matt, the day was filled with love, happiness, and delicious food. It was a celebration of milestones and the beginning of a beautiful new chapter.