Birthday parties come in many shapes and sizes, depending on your preferred kind of event and the number of guests you choose to invite. One thing is for sure- turning 80 is the perfect reason for a big celebration with friends and family! At Hog Roast Uttlesford we have a variety of different menus that are ideal for a birthday celebration, including this one…
Hog Roast Uttlesford's catering manager James was recently hired to provide catering for an afterparty for an 80th birthday party, taking place in Great Bowsers. The afterparty required catering for 50 guests to enjoy, including a variety of tasty mains and side dishes. After looking at the menus that we have on offer, our client decided that our Gourmet BBQ Menu was the perfect menu for the occasion.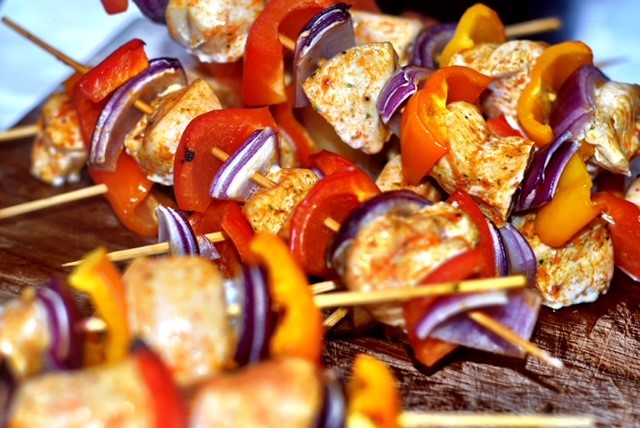 On the day of the party, the Hog Roast Uttlesford team arrived at the venue early, with plenty of time to prepare for the 13:30 mealtime. We began by grilling the main dishes, which included beef burgers, succulent sausages, Thai chicken kebabs, vegetable and halloumi skewers, and BBQ meaty marinated spareribs. Alongside the mains, we also prepared Greek salad, crunchy coleslaw, freshly made chips, sweet potato fries, and fresh bread rolls. The menu was served on bamboo crockery and cutlery, which was the ideal level of formality for the occasion. Our catering went down a treat and it was great to see so many guests enjoying what we served. There was plenty for the 50 guests to enjoy and enough dishes for everyone to create the perfect meal!
Do you have a birthday celebration approaching that is in need of catering? With over 7 different catering packages to choose from, there is bound to be something that is ideal for you. Whatever formality of catering style you require, Hog Roast Uttlesford are on hand to help! To secure your date today, simply let us know your party size and location and we can do the rest. We hope to hear from you soon!