Enjoying good food is a wonderful way to come together as a community, giving something to bond over as a group. The key to community catering is to provide something versatile that can be enjoyed by everyone, and Hog Roast Rainham are experts at this. We have a variety of menus that are family-friendly and include gluten-free and vegetarian dishes, making them suitable for every guest! Here is one possible menu that our team can provide…
A local community centre contacted Hog Roast Rainham to arrange catering for their upcoming lunch gathering. The centre provides catering for local people regularly throughout the year, to ensure that their community can enjoy good company and great food as often as possible. For this event, we were asked to provide a tasty lunchtime meal that included enough food for 120 guests, as well as a meat-free option. After discussing our menus, it was decided that a classic hog roast was the ideal choice since it is the most versatile and simplistic option.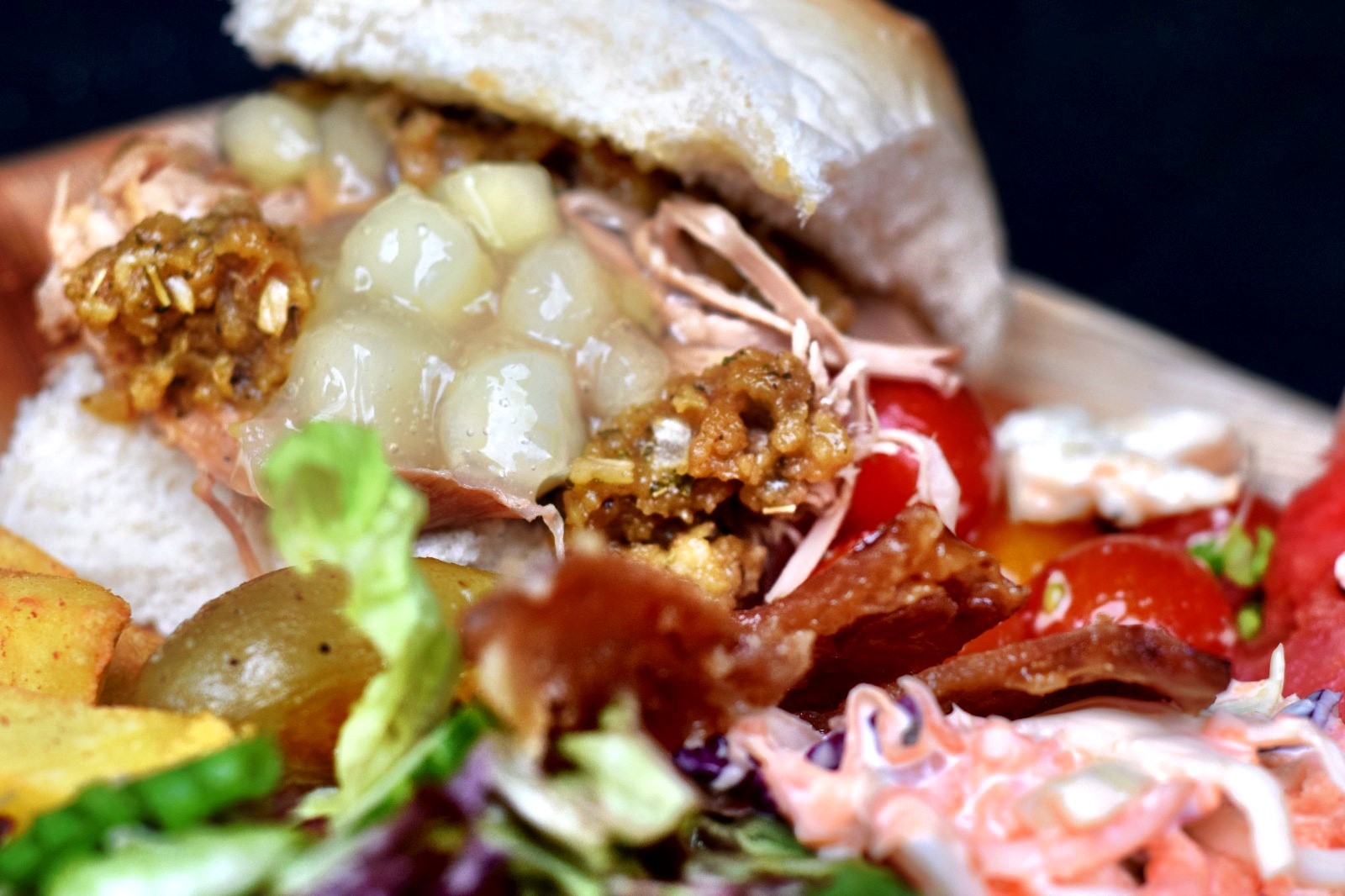 On the day of the event, the Hog Roast Rainham arrived early to prepare the hog for the guests. We began by slow roasting it for approximately 5 hours to ensure that it was cooked evenly and packed full of natural flavours. Once cooked, it was expertly carved and served with fresh bread rolls or a gluten-free alternative. For the vegetarian guests, we also prepared BBQ pulled jackfruit. The main dishes were served with a selection of salad dishes, as well as sage and onion stuffing, homemade applesauce, and chips.
This was a great event to be part of and there was plenty of tasty food to go around! Every guest loved what we had to offer, and our catering went down a treat.
Are you in need of catering for your upcoming community social event or gathering? If so, get in touch with Hog Roast Rainham today to find out what we can provide for you. Simply let us know your party size, date, and location and we can do the rest!