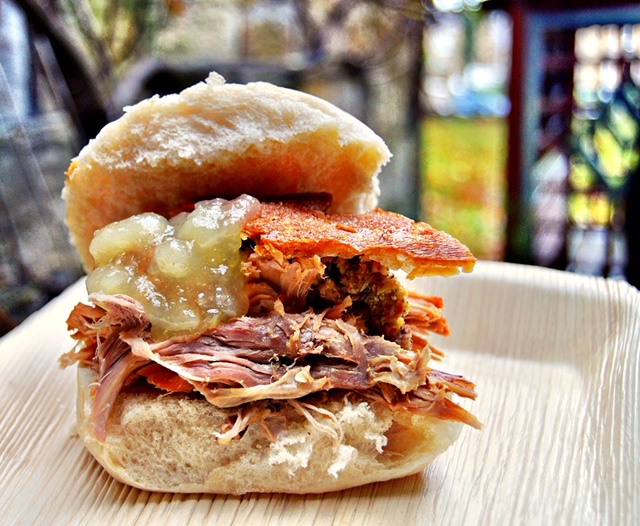 Attention to detail is paramount when it comes to successful event catering. It is often the extra details, finishing touches and little flourishes that can make all the difference to the experience of your guests. Here at Hog Roast Halstead, we put just as much care into the finishing touches and extra treats on our menus as we do into cooking our classic signature hog roasts. A prime example of this is our creative collection of canapes. Each tasty morsel is carefully designed by our menu experts to take our diners on a mini flavour journey around the world and back again, and all before the main meal has even started!
A Warm Welcome And Stylish Start For Any Occasion
In our experience, providing a canapé welcome reception for your guests also helps them to feel really welcome and encourages them to mingle and chat whilst sharing platters of delicious bite size morsels, perhaps over a glass of fizz, before the main event gets underway. Canapes are the ideal start for wedding receptions, corporate events where you want to encourage networking, and more formal private parties too. We will bring along our front of house staff to serve them and make your guests feel even more welcome with our friendly and attentive demeanour.
Flavours To Delight All Tastes
Hog Roast Halstead really do have canapes to please all palettes with mini morsels of classic canapés and more exotic options to tantalise your guests' taste buds. This includes miniature versions of some of the nation's favourite dishes including mini pizzas, mini fish and chips, and pan seared fillet of beef served with mini Yorkshire puddings. Our canapé repertoire also includes flavours of the world such an Indian selection, chicken Satay skewers, delicate smoked salmon, roasted halloumi and tomato crostini, amongst many other beautiful bite size examples to choose from.
Handcrafted With Care
Our canapes are small but perfectly formed as they are all handcrafted by Hog Roast Halstead's skilled catering team, who apply the delicate touch and balance of flavours that make our nibbles so moreish, colourful and appealing. As with the rest of our food, our canapes are made from the freshest ingredients and with as much locally sourced produce as possible.