Hog Roast Mayland's latest event was a family party. The client, friendly chap Leon, contacted the team about their Gourmet Delivery service. Client Leon wanted the team to create a delicious buffet for him and his 12 guests and then deliver it to his home for 8pm.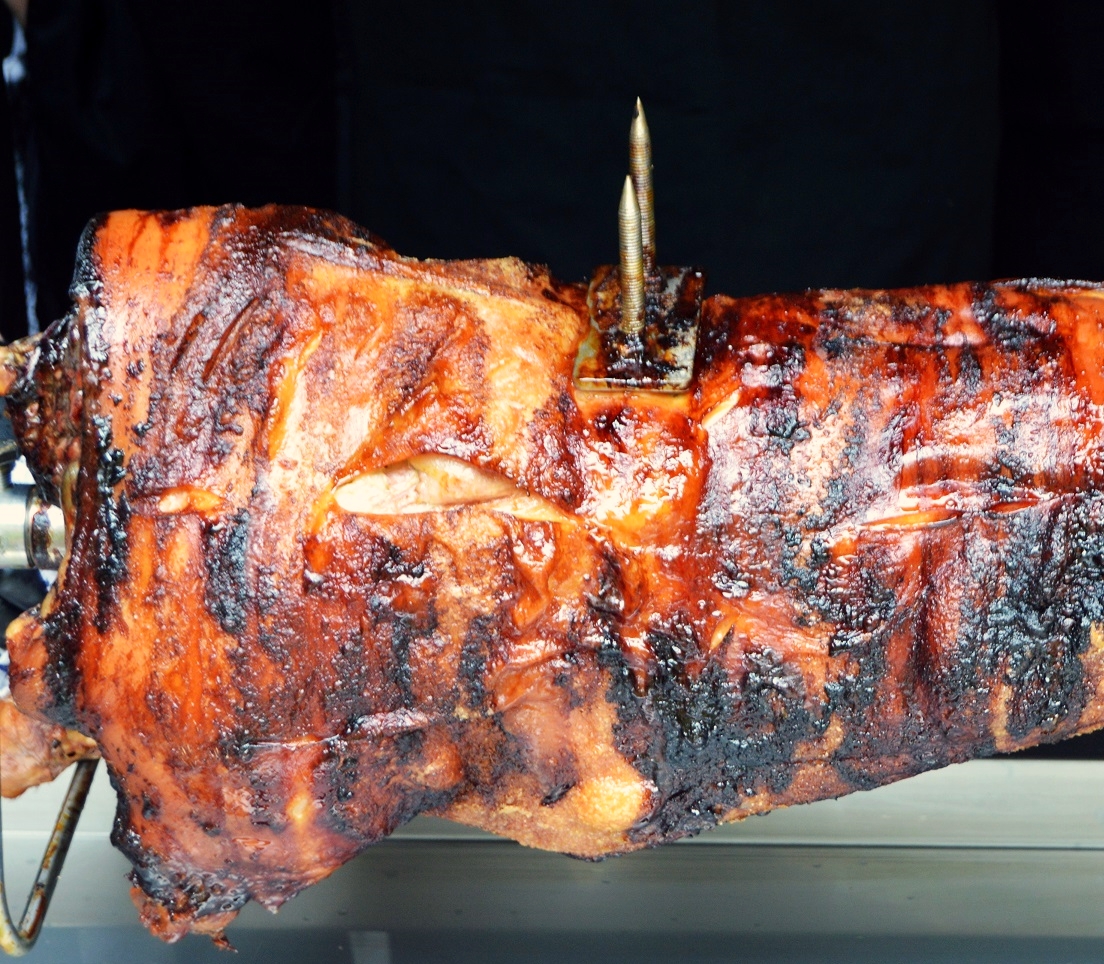 Client Leon worked with the Hog Roast Mayland team to come up with a list of dishes that made up his buffet. He wanted something quite simple but very tasty for his guests to enjoy while they watched the pretty firework display he had set up for them.
Chef James was tasked with putting together the buffet. He made every dish fresh from scratch at the Hog Roast Mayland kitchen. After the food had been expertly prepared, scored and sizzled under his watchful eye the food was transferred to large foil trays to keep them piping hot during the journey to Leon's home. As well as taking the pre prepared buffet to the clients home Catering Manager James also delivered enough pieces of high quality disposable crockery, cutlery and napkins for the guests to use.
The main attraction at the buffet was the Classic Hog Roast, this was a slow spit roasted pig that was served complete with crispy crackling, homemade sage and onion stuffing, apple sauce and a large basket of soft gluten free rolls. There was also a large platter of grilled vegetable wraps, vegetable and halloumi wraps and BBQ pulled jackfruit. Finishing off the sizzling buffet was a large tray of sweet potato fries and Chefs choice of 3 fresh salads. 
When Chef James delivered the tasty, piping hot buffet to client Leon's house there were smiles all round. The buffet was packed well and ready to be served straight from the transport trays, meaning it was a minimal of fuss for Leon to serve the food to his guests. Later on the rubbish was gathered by Catering Manager James and was responsibly disposed of, much like it would have been at a traditionally catered event by the team.
The Hog Roast Mayland team received a great review from Client Leon, the buffet had been absolutely perfect, having met his requirements and his budget.