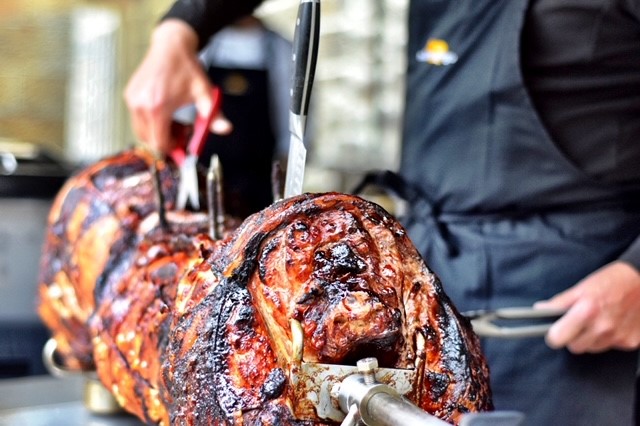 The art of hog roasting has a long tradition in our culinary history and if you would love to sample a modernised version that is the best example of this style of cooking in the Wickford area, you will find it here at Hog Roast Wickford.
We have perfect the delicate method of spit roasting a whole hog until it is falling off the bone after it has been cooked for a number of hours. Our method may be traditional, but our catering equipment  is the most modern in our field and assists us in providing an unrivalled standard of hog roast catering in the area. We always prepare our hogs onsite, creating an atmospheric dining experience as well as delicious food for our diners.
We are the leading hog roast specialists in Wickford and beyond and if you want a unique catering package for your event in this part of Essex, we will surely be able to provide it. We can cater for both large-scale events and smaller private parties for any occasion in Wickford, as well as being able to offer memorable dining experiences for wedding receptions and polished packages for corporate hospitality.
The Best Hog Roast Catering In Wickford
Hog Roast Wickford can provide varied menus alongside our signature hog roasts, ensuring that our food is always appealing for everyone and suitable for different diets, as well as being the number one catering choice for pork fans.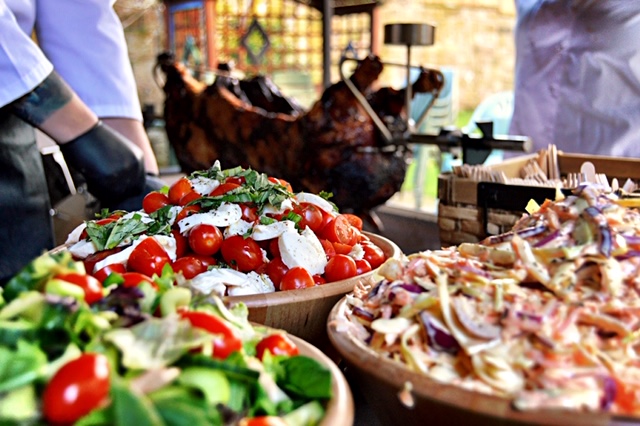 If you haven't already, please check out our menus to see lots of examples of the varied catering packages that we offer for different types of events in Wickford. You can choose from an abundance of seasonal side dishes and salads, plenty of alternative meat options, and vegetarian and vegan food across all of our menu options. With packages suitable for all tastes, budgets and diets, all of your guests will love the food at your event if we are providing the catering!
Hog Roast Wickford can offer you a free quote for any occasion in Wickford, so please give us a call today to let us know your event catering requirements and to find out more about our exciting event catering packages!