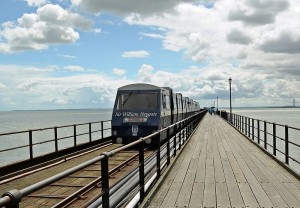 Hog roast really is turning up at all sorts of events and that includes some that you may previously have considered unsuitable for hog roast. For example weddings are starting to feature them a lot more, and not just at the evening reception. Gourmet hog roast Southend is now a firm favourite with many people and gives newly wedded couples a fantastic alternative option to the usual beef or turkey dinners that are so often served up.
The gourmet element refers to the fact that the meat is beautifully carved and presented with vegetables and potatoes rather than on a roll. This not only makes it look really quite incredible but further underlines how great hog roast can be for a special occasion. And of course, serving it this way may be a fantastic option for a formal corporate meal too, where you need to make an impression without being too informal. Your clients won't be expecting hog roast and certainly not in this sort of formal manner. It will show them that you can entertain in style and with a difference and that could really help you make that all important big impression we think!
The Best Hog Roasts In Southend On Sea
A hog roast Southend caterer should be one of the first people to get in touch with, because hog roast is almost certain to help give your event the boost it needs. Hog roast is a really popular option that almost everyone loves. The great tasting meat and the crispy crackling always go down a storm. It is hardly surprising to see that hog roast is fast becoming one of the most sought after catering solutions at events in the UK. Organisers can see that where there is hog roast, there are happy faces and that means a better overall event. This is quite some comeback for the medieval feast. For centuries roasted pig was a mainstay of big feasts, helping keep kings and queens and lords well fed with freshly cooked meat, but for some reason it fell out of favour. Not now though, and thankfully the fortunes of the hog roast hire Southend caterer are on the rise once more with more and more people choosing the great taste of pig over the blandness of boring sandwiches and sausage rolls. Not a contest really is it?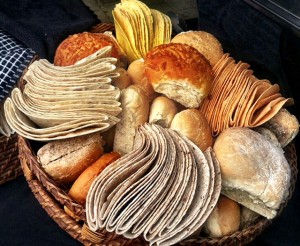 I currently work for a brilliant hog roast hire Southend on sea area; we cater for outdoor events, private parties, corporate events and even the odd festival! Once the booking comes in, the hog roast hire in Southend on sea team send me out as the head chef to various locations. My last job was a corporate event in Southend on sea, nice, close to home event; it was a company that manufacture life saving technology for hospitals. They had decided to have a team day out on the beach at Southend on sea, coupled with beers and hog roast!  I got the call in some of the hottest days of the year and began to plan the feast well in advance; I secured a fantastic hog that was perfect for the hog roast Southend on sea catering.  I decided to use a sweet mixture of coca cola and herbs. Pork is one of those meats that work perfectly with other flavours, sweet, sour, savoury, the list is endless really! I arrived at the beach for the hog roast Southend on sea snack and started to set up my machine and await the clients, it was great, perfect weather, DJ playing some serious summer tunes. Once the guests arrived and a few beers were opened I checked the hog.
As I had prepared the hog with a sweeter mixture, it was important to see if any parts of the hog were catching on the flames, this is where the hog can burn; I ensure that these points are covered with foil and crisped-up in the final stages of the roast. Once the hog was ready to serve and the guests had demolished their way through plenty of cold beers, I began to carve. They all came running over when they caught wind of the delicious aromas that were floating around the beach! I carved up a few slices for each roll, I had prepared a beautiful batch of sage and onion stuffing, and this compliments pork when it's cooked sweetly or with a delightful savoury flavour. As I had crisped up the hog towards the end of cooking, the hog roast Southend on sea event went perfectly. It was very picturesque watching the sun set on the horizon and good friends drinking beers and chomping on some of the tastiest sandwiches this side of Atlantic! I make sure that every guest gets some crackling, funnily enough, absolutely every piece of crackling was devoured in seconds; it was a good job that I scored the skin during preparations!
One of the guests at the party came over and asked me to dance but unfortunately I had to decline as I still had my job to do, re-set the machine and get ready to leave the beach to take the hog roast machine back to base. After I had finished and said goodbye, I set off on the road home, I felt that the Southend on sea hog roast went really well and I look forward to hanging out on the beach in the summer when I have some time off! I was pleased with the result from the hog roast on the beach in Southend on sea there were no leftovers, very little mess and a whole party of satisfied customers. I really do love my job and take great pride in my work. After all, you know what they say, find a job that you enjoy and you are guaranteed to never have actually work a day in your life. Life really is a beach for me!
Leaders In Our Field
So why hog roast, you may be thinking? You are probably wondering what has this old fashioned option got going for it that the more modern solutions have not? Well, we think there's quite a lot and that is what makes hog roast so appealing as the catering for your Southend event. Let's think about what makes a great event first. There are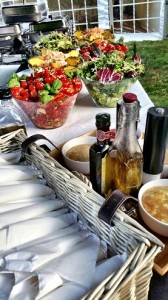 many ingredients necessary for a quality function, including the venue of course. It has to be the right sort of place to hold an event and you have a to have a good crowd of course, whether this is family, friends, relations, work colleagues or whoever. It all helps make the party gel. But probably the most important element of an event is the food, and this is – strangely – one of the least considered elements of an event. This is madness as the food at an event can help make or break it, it really is that crucial and is something that any event organiser should put at the top of their list of priorities.
We think catering should be fun and tasty and that is why we recommend you always investigating the exciting possibilities that are available to you from your hog roast hire Southend caterer.