Every year in Pattiswick they have an annual gin and ale festival that brings all the pubs, clubs and towns people out onto the streets to enjoy live music, great ale and gin from around the world and Hog Roast Pattiswick's classic hog roast to keep them warm and well fed.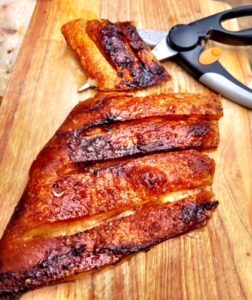 With over 2,000 people attending the event, one pub knew that the smell of a hog roast would draw customers to them. They also opted for veggie skewers for their vegetarian and vegan customers, a variety of freshly grilled mushrooms, aubergines, pepper, tomatoes and onions, along with a Greek salad, coleslaw and green leaf salad. They sold tickets separately and with over 100 tickets sold they knew that they'd be in for a smashing night.
The beer and gin festival started early with children attending the nearby funfair, later in the day live music started appearing on the streets, along with stalls selling everything from clothes, sweets and knick-knacks. The crowd really started pilling in, and so at Hog Roast Pattiswick we started preparing our hog roast.
With plenty of drinks in their belly, guests were ready for their food, they all mentioned how amazing the smell was and that their bellies were rumbling in excitement. Everyone grabbed a plate and Hog Roast Pattiswick quickly served over 100 guests, people even bought tickets from the pub once they smelt the hog roast cooking away in our machine and saw the crackling bubbling away. The night was still young, and many customers came back for seconds and even thirds!
At around 9pm all the customers had been and gone, we quickly and quietly packed away, making sure the pub owner was left with the leftover food in packages. Afterwards the pub owner let us know that he was more than ecstatic with how the day turned out and said he would definitely be hiring us again for next year, even mentioning their annual Jazz Festival in September.