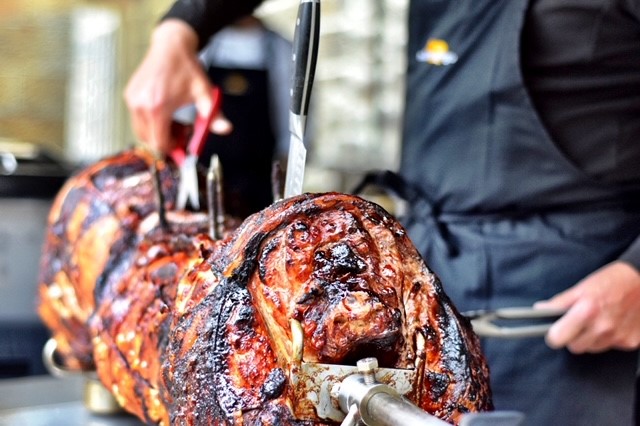 Hog Roast Lavenham is a first-class catering service with a difference. We put our customers in charge of all aspects of the catering plans, so that you're satisfied with the service we deliver. This flexibility means you can let us know your exact requests and we will do everything possible to ensure your requirements are met.
Our hog roast meals are one of the best in the UK, so if you're a fan of this type of cuisine, you won't want to miss out on our hearty, flavoursome dishes. The meat is slowly turned on the spit to achieve that delectable taste and texture we are best known for. When it is ready to be served, the pork turns a delicious golden hue complete with a crispy skin and juicy centre.
We Serve Vegan, Vegetarian And Gluten-Free Options Too at Hog Roast Lavenham!
Hog Roast Lavenham also serves a selection of alternative options to make sure that your guests are able to eat and enjoy our tasty food – but please ensure that special requests are given with plenty of notice. We have vegetarian and vegan dishes like veggie skewers, stuffed mushrooms and peppers and burgers, and gluten-free guests can even enjoy our delicious hog meat in a fresh bread roll. Our aim is to ensure that our catering is one of the most enjoyable aspects of your event and we can assure that our passionate chefs will do everything possible to make it happen.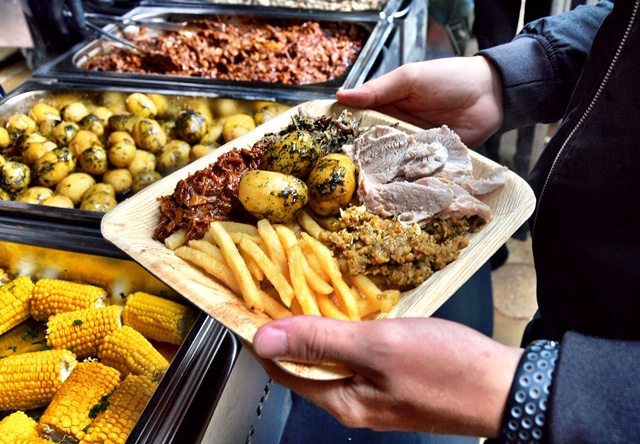 We have various catering packages that will be suitable for different event types. For formal occasions, we recommend our sit-down table service in which your guests are taken care of by our friendly waiters who will serve your guests each dish while seated. On the other hand, you may prefer a more casual catering option in which your guests can help themselves to hog roll buns or finger foods at their own leisure.
If you're keen to discuss your personal catering requirements, please don't hesitate to get in touch with the Hog Roast Lavenham team. We can talk through our menus in further detail and help you decide on your preferred catering style.