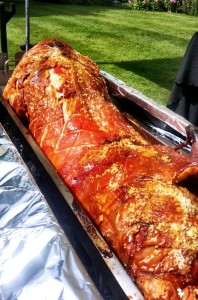 Planning an event can be a stressful experience, but by allowing Hog Roast Great Blakenham to step in, you can put catering to the back of your mind. Whatever type of party you're organising, we can provide a wide selection of dishes to suit all preferences and dietary needs. Whether you are keen to have a classy menu, with several courses served to your guests at their table or a simple buffet hog or spit roast served in a bun – we can do it all.
We are proud to say that we are a friendly, hands-on company and put our customers at the heart of everything we do. All of our menus are simply a guide as to what we can serve, however, you're free to tweak them and add or remove any ingredients that don't quite tickle your taste buds. For example, if pork isn't your meat of choice, feel free to swap it for chicken, beef, lamb, duck, fish or any others that are more to your preference. We also ensure that dietary requirements are met by serving a selection of tasty vegan, vegetarian and gluten-free options. If you do have any particular requests, please give us some notice so that we can get the preparations underway.
Fuss-Free Catering That's Economical And Budget-Friendly Hog Roast Great Blakenham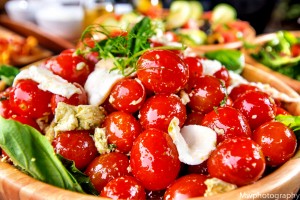 At Hog Roast Great Blakenham, we specialise in catering for big events, but we we're more than happy to be the caterer for small scale event such as family parties. One of the benefits of hog roasts is that it's highly economical and budget friendly. We only use one machine to cook the meat which can then serve anywhere between 5 people to 500 people. Consequently, if you have only a small number of guests attending, there will be plenty of food leftover for seconds – and even thirds – so it's well worth the cost.
If you'd like to book Hog Roast Great Blakenham for your special event, please feel free to get in touch with our team today to start making arrangements for the big day.