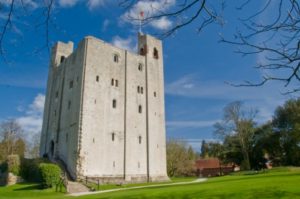 With its medieval timber framed buildings and remnants of a Norman Castle, Castle Hedingham is full of history and charm, and if you would like to try some food that is prepared using a cooking method that is just as rooted in history as the village itself, Hog Roast Castle Hedingham will be your ideal catering choice.
The slow-roasting cooking method has been around since ancient Roman times and it has endured throughout history because it is the best way of cooking any type of meat if you want it to be full of flavour and falling off the bone. Here at Hog Roast Castle Hedingham we have the expertise to combine this classic cooking method with our own inventive contemporary menus that are guaranteed to satisfy the diverse tastes and needs of modern diners.
What's more, our highly advanced cooking equipment is designed to be transported to and used in any location, which allows us to cater with ease in any environment for any number of guests. Even if we are preparing a large feast for a lot of people, we always make everything from scratch on-site using only the best locally-sourced ingredients. We will arrive at your venue several hours before your event is due to start to allow plenty of time for your choice of meat to be slow-roasted to perfection, during which time we will be working hard on every other aspect of your menu.
Hog Roast Castle Hedingham – Slow Roasted Perfection!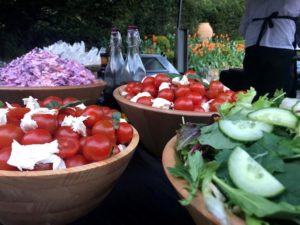 We offer a selection of different slow-roasted meats, as well as tasty vegetarian and vegan dishes to ensure all of your guests will be able to enjoy a great meal together, regardless of their dietary requirements or personal preferences.
Depending on the level of formality you require, we can either provide a varied buffet or refined 3 course meal. For extra-special occasions, such as wedding receptions, we can even treat you to a canape welcome reception, along with our own events team to greet your guests and deliver attentive table service throughout your event.
If our traditional cooking methods and modern menus sound like the ideal combination for your event, do not hesitate to get in touch us here at Hog Roast Castle Hedingham team to discuss all of your catering and service needs.