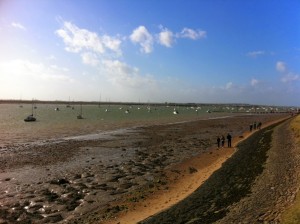 Hog roast catering is so much fun, and the people of Burnham love it! I think a few people who book me to provide hog roast are a little surprised when I set up because everything looks quite modern. Maybe it's because they picture hog roast as some huge castle based event with a massive fire. Think I'd struggle to set up all that in a pub or a back garden…but what I can do is wheel in my secret weapon: the hog roasting machine. This is a real beast and helps me cook my whole pigs to total perfection every single time.
That's something people ask me about, the meat. I think some people are expecting to see some big hairy wild boar on the machine, though they aren't disappointed when they actually see a whole pig instead. That said, I don't use just any pig. Hog roast has to be just right so you need to choose good quality meat. My Burnham on Crouch clients are never disappointed in my meat selection as I choose only great quality pigs from a highly reputable source. This means that the meat is going to perfect.
The Best Hog Roasts In Burnham On Crouch
Okay so there are only around seven and half thousand people here but this town gets busy. Very busy. Why? Because this is yachting heaven. Come here during Burnham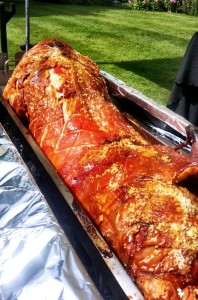 week and you'll see what I mean. But there are also loads of pubs, over twenty…and for a town of this size, that's quite something.  We even have our own 'illuminated carnival'. This really is the centre of the Essex universe as far as I am concerned. It all means that this deceptively small town is a big deal for hog roast Burnham on Crouch fans.
Serving the needs of this Essex town and the many people who come here to enjoy the yachting keeps me very busy. I am always busy and hog roast Burnham on Crouch really does keep me on my toes with a very busy calendar of functions and events to attend. With those twenty odd pubs in town, there is a big demand for my hog roast hire Burnham on Crouch services.
When it is busy yachting time, it is busy hog roast hire Burnham on Crouch time, too. If the perfect weather is forecast, I just know that my mobile is going to be ringing and my email inbox will be filling up. Yachting must be hungry work I guess, making hog roast a very tasty way of getting some of that spent energy back. Hog roast and a pint or two must make for a perfect end to a day's yachting.
I guess that the bulk of my work is for the pubs. They are always organising some event or other and adding a hog roast only makes it even more appealing. But I do get asked to provide hog roast for many other events, too. There are yachting clubs around here and they often put an event on. I've also catered for many private events including some very busy Christenings, birthdays, anniversaries  and big family get togethers.
The Passion For Hog Roasting
I love being a hog roast caterer round these parts. I get a real kick out of providing what I think is a fantastic me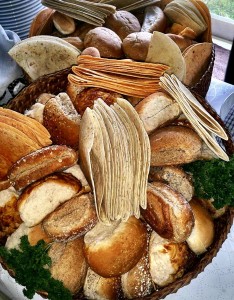 al for people. If anything, I think hog roast is a bit of hidden gem when it comes to event food. I am amazed that not more people have ever had a hog roast before, but when they try it, they are converted, thanks to me!
The cooking is the difficult part but the aspect that I enjoy the most. I think of it a little like starting off a painting and watching it slowly come together over a few hours. Because hog roast takes six hours, I always start it off beforehand, otherwise it could be something of a long night!
People love it when they see me hog roasting and often come up and have a good old look at what I'm doing, and that doesn't bother me at all. In fact I like it. It gives people a chance to see that this is real cooking, with lots of effort and love going in to what I do. So, next time you are at a hog roast hire Burnham on Crouch, do come over and say hello to me!