When Geordie called Hog Roast Benfleet to arrange a corporate hospitality event that he needed catering recently, it wasn't his first time dealing with us. Having hired us several times in the past for both business and family parties, he was sure of at least two things – that we provide tasty food that everyone loves and that our team members do so with great service. After many years of experience catering all kinds of different events and parties, to a high standard each and every time, we are sure of our culinary skills as well as our service skills, and we ensure that everyone gets to see both.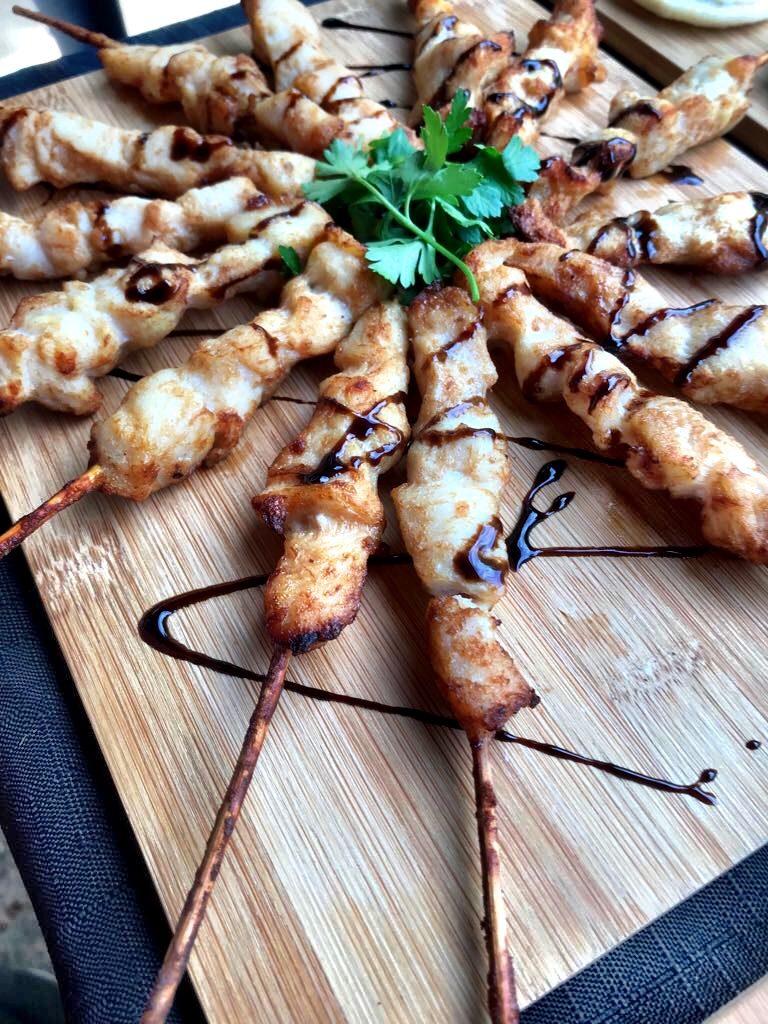 For Geordie's business function, he wanted a marquee reception held outdoors at his business premises, where around 150 guests would enjoy a selection of our homemade canapés, followed by our sumptuous pigs in buns, and then finished off with a yummy dessert too. We have marquee tents to hire if needed, and we can even cook inside, as we would for this particular party, with there being enough space and ventilation.
Food-wise, Hog Roast Benfleet can provide just about anything that you have in mind but for this party, Geordie knew his guests would firstly love our delicious canapés, and while we have all kinds to choose from, he chose six including mini pizzas and quiches, dim sum, chicken satay, fillet of beef and halloumi kebabs. The main event of our hog roast rolls would impress and satisfy most of the guests, without a doubt, but we would also be cooking a vegetarian option for two of the guests. The carnivores could dig in to fresh bread rolls and wraps that would be filled with heavenly slices of pork, all soft and tender after sizzling for hours, bits of crunchy crackling, and our homemade stuffing and apple sauce, while the veggies would enjoy homemade burgers in buns.
On the day of Geordie's corporate event, Hog Roast Benfleet cooked a mighty beast to feed most of the guests but also happily put together some lovely canapés and the veggie burgers and also made an amazing sticky toffee pudding that was to die for.