In recent years, it would appear as though Britons have been falling out of love with the most romantic day of the year, but we believe that a new decade calls for a fresh start, and this year the Hog Roast Stisted team have been busy spreading the love – the love of hog roasts that is! In honour of Valentines Day, we were asked by a local pub to whip up an irresistible spread for the 150 customers who had purchased tickets to their annual lovefest, and by the end of the night, everyone was under our spell.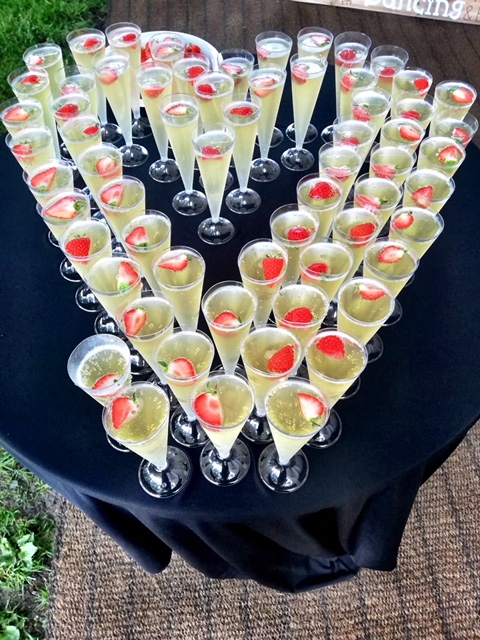 Keeping things simple, the client had opted for our crowd-pleasing classic hog roast menu which centres around our signature slow roasted pig with all the trimmings, a meat-free alternative of grilled veggie skewers with optional haloumi, flatbreads and tzatziki dip and on this occasion, the added option of loaded fries and a rich chocolate torte for dessert. With so much to do before the guests were set to make an appearance, the Hog Roast Stisted team arrived at the venue a handful of hours early, giving them plenty of time to set the tables and prepare the drool-worthy buffet.
As the pig sizzled its way to golden perfection above a low flame, the catering crew quickly cooked up the side dishes before helping the bar staff transform the traditional pub into Cupids den. By the time the ticket holders began to arrive at 4 pm, the venue had been decorated top to bottom in bold red and pastel pink love heart balloons, rose petal archways and floral centrepieces. On top of the themed decor, the client had also organised a live band to play romantic hits while the bar staff served up Valentine's cocktails.
The ticket holders were amazed by the lengths the client had gone to, to make the day extra special, and with the scents from the buffet making their stomachs growl in anticipation, Hog Roast Stisted began the effortless task of carving up the crispy pig to reveal a soft and juicy interior which went down a treat with everyone in attendance.