When Pamela first asked Hog Roast Wickford to help her devise a menu for her daughter's party, she didn't know about our winter warmer menu, where we cook fresh, local meat, vegetables and potatoes, and add homemade trimmings such as our stuffing and gravy. Once we told her about it, including the fact that she can choose from various meats, as we make much more than just delicious hog roasts, she thought it would be the ideal menu for this special occasion, and she decided on a turkey warmer menu, which would feature fresh cranberries, sage and onion stuffing and our onion gravy, for most of the forty guests.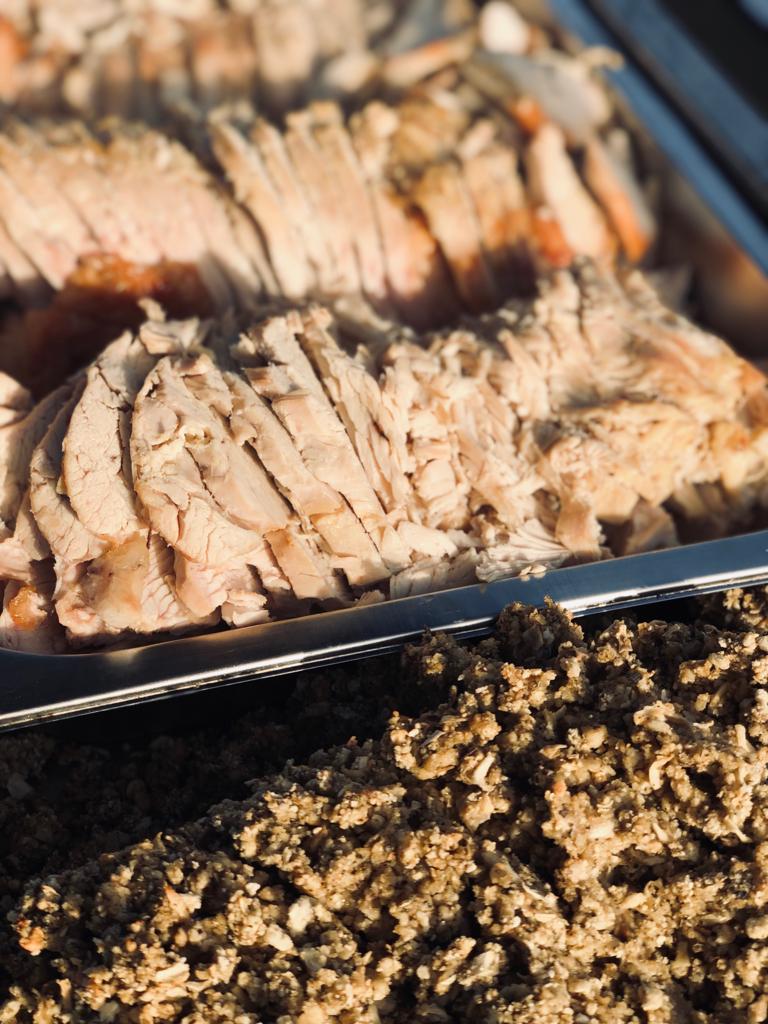 Nevertheless, Pamela was concerned about two vegan guests, who needed a suitable albeit tasty dish of their own. With Hog Roast Wickford, there's no need to be worried, however, as we've spent years ensuring that all of our customers' guests are catered, in terms of special diets, appetites and personal tastes. We worked together with Pamela and after she decided on her choice of vegetables to be served with the turkey winter warmer – butternut squash, courgette and beetroot – we suggested that the vegan dish be roasted autumn vegetables, using those same ones. She thought it was a great idea and we looked forward to catering the party.
On the day that Hog Roast Wickford catered for Pamela, our chef and catering assistants arrived at the venue a few hours before service would begin, in order to freshly prepare the meat and then cook it low and slow, until we got a tender inside and a crispy outside. Once the turkey had been cooking for some time, we got on with slicing and dicing the lovely, fresh veg for both the vegan dish and for the carnivores' sides and made our herby new potatoes, stuffing and gravy, and by the time all the guests arrived, we had a great feast awaiting them inside a large marquee tent, and because we had cooked inside, the entire tent smelled wonderful.
By the end of service, the turkey had been stripped clean and all the plates had just been about been licked clean, and we quietly cleared away and left everyone to dance the night away.