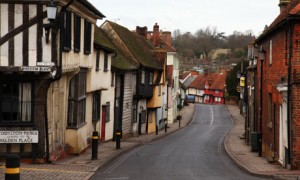 Hog roast Saffron Walden are the number one leading hog roaster caterer in the area and we want to involve you in the chance to try out our fantastic hog roast cooking equipment plus some of the best hassle free catering you have ever experienced, we can provide you with a service that is second to none.
Hog roast Saffron Walden have access to some of the best livestock in the area from cows to pigs, from chicken to fish they all benefit from a traditional yet modern spit roasting, some people refer to it as rotisserie style cooking and is a tried and tested method of cooking meats slowly in order to to get the most of meats that can otherwise be tough and boring, well not with a quality hog roast cooker, we have the most modern apparatus that will get the most out of your food. Saffron Walden has some buildings dating back to medieval times so why not have a taste with a difference and try a cooking art that has been around for as long as that maybe longer, all we do is bring the equipment to the here and now with a quality roaster combined with the best, freshest produce around it surely will be a delight you have not yet had the pleasure of trying but that can all change.
Speaking of quality food if you have a contact for your own source of quality produce or livestock feel free to provide your own, all you do is hire our equipment direct from us with our great hire plan, perfect for the more hands on cook and host. Hog roast hire Saffron Walden have been hiring out our equipment as long as we have been cooking on it and we can help you with the confidence to pull off your own amazing hog roast banquet, a BBQ with a difference and not one to be spoilt by the sometimes troublesome British weather as our hog roasters are self containing and can be used inside as well as out, you must admit that you have planned a BBQ only for it to be ruined by tons of rain, ruining the party atmosphere or driving away your guests altogether, well kiss those problems goodbye with a multi-functional hog roaster of your choice delivered to your venue on time and where you want it.
Hog roast hire Saffron Walden have the best staff available and we only employ the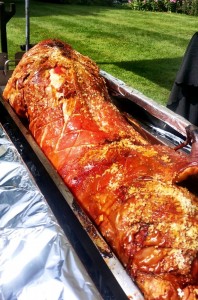 friendliest and most professional to ensure your day no matter the occasion runs smoothly with top class food to boot, if you are trying our fabulous hire service then feel free to ask us or any member of our staff any questions on things that you feel you may have a problem with we are there to help you serve up some of the best party food ever tasted, we can give you the know how to really give it a go with a fe3eling of confidence and not worry, we guarantee this and know you will be inclined to agree once you have seen how simple to use and versatile our hog roast cookers really are. We cater for all events large or small from small family events to larger scale events such as weddings, work functions, charity events or fêtes and fairs we can cover all the bases for you with quality catering without skipping on originality and most importantly taste.
The family BBQ is a perfect chance for you to try our tasty slow cooked chicken the way its meant to be cooked the old fashioned way. Try our juicy spring lamb the best tasting meat we have to offer combined with locally sourced fresh mint its the taste combination to be trying on one of our superb hog roasters. Fish is also on our menu with wild salmon tasting the best ever when cooked in the old style method, its fresh and tasty with a little bit of class thrown in, perfect for weddings and work functions when a bit more style is needed. Pork is always amazing when cooked properly well our cookers take it one step further with slow cooked honey roast pork being a crowd favourite with one pig easily feeding one hundred guests its the way to go for fêtes and fairs, large functions or that good old family BBQ everybody loves, whatever the occasion we can supply you with delightful cooking for a reasonable price so call us now.
The Best Hog Roasts In Saffron Walden
When you have lived all of your life in one specific place, it becomes somewhere that is familiar, safe and above all else, somewhere that you can call home. I feel all of these things about Saffron Walden, I love it here and have never felt the need to move or relocate.  I run my own hog roast hire Saffron Walden business that I set up around 5 years ago, it is going from strength to strength with plenty of chefs on the books; great quality hog roast hire Saffron Walden machines and a small fleet of solid vans. My main interests are achieving the perfect roasted hog and a good game of cricket; I was delighted when I received a call a few weeks back to cater at a father versus sons cricket match at Valley End cricket club. This is an absolutely smashing day out and one that I used to take part in with my own father for many years. After I received the call, I made sure that I could get hold of a brilliant hog that would cater for all of the hungry cricketers. As cricket is quite a tiring game, I knew that I'd need to get the biggest hog I could find!  I made a few phone calls to my usual suppliers and I started to panic, none of them had any hogs! This was turning into a nightmare! I sat down and wondered what my options were until the phone rang again; it turned out that a local butcher had heard I was after a large hog and had just taken delivery of an enormous hog that was surplus to requirements. I made a short trip to his shop and inspected the hog; it was perfect, large enough, healthy colour with plenty of movement in the joints.
We struck up a deal and I left with the hog in the back of my refrigerated van, I had my van kitted out when I started the hog roast Saffron Walden catering so I could carry hogs and keep them as fresh as possible.  When I arrived home, it was the day before the roast so I needed to get my skates on and get to work. I opted for a local apple cider injection with plenty of sugar and sage to really get the flavours going; this compliments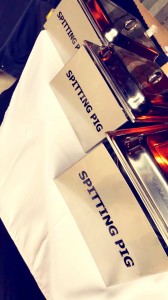 the delicate pork flavour and gives the overall taste that little bit extra. Once I had the hog mounted to the spit that fits into the machine, I injected it upside down to allow some of the flavours to get to work overnight. This gives the meat a fully-marinated taste that can be beaten; it also adds great succulence to the meat as its acidity loosens up the texture.
When the day of the hog roast Saffron Walden event arrived, I was fully prepared and ready to rock, I arrived at the cricket club in the blazing sunshine and knew I was in for a fantastic day at what is called 'work' but never feels like it! I set the machine up, started the roast, sorted the rolls, sage and onion stuffing and apple sauce at the ready!  I had a feeling that the hog roast in about Saffron Walden would be a good day to watch some quality cricket and I was right, as the hog gently spun on the spit, I watched competitive dads and even more competitive sons battle it out on the ground, it was fun to watch and bought back great memories. As soon as the hog was ready to carve, I could see youngsters eyeing up the machine to ensure that they were first in line to get the greatest sandwich of all time! One of my hog roasts! They lined up as they saw the first one carved; crackling was served separately in paper pots as I know that there are some people that prefer to have it on its own.
The best part of my job is not meeting new people; it's not the new places I get to visit or even getting paid for doing something that I love. It's watching the enjoyment of father and son tucking into the juiciest, most succulent pork sandwich that has ever been created. I knew that the hog roast Saffron Walden catering was going to be good, I just didn't realise that I'd have nothing left by the end of the day! As all good hog roast caterers know, if you're left with bones, it's time to go home!