If you want a hog roast, whether you want the traditional hog roast Rayleigh or a creative hog roast with a modern twist, you'll find from our set menus and the bespoke option just what you need. You get from us food so good that at first it'll be almost too hard to believe, people struggle to wrap their head around the fact that we can make kg upon kg of delectable roasted meat for hundreds of people.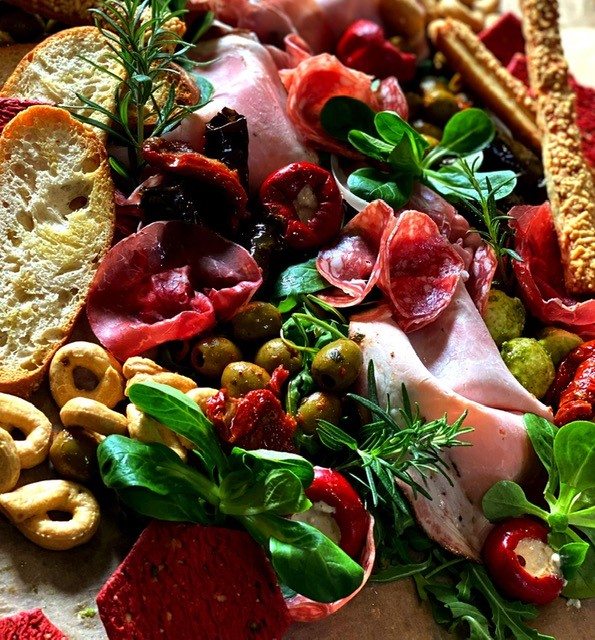 We have several different hog roast chefs, so if you need event catering for many hundreds, or even thousands, they work as well together as they do individually and have never let a client down to yet, with no intention of doing so in future. Our hog roast Rayleigh chefs are who keep the hog roast wheels in motion every day, everybody in our team has a great deal of spit roast catering experience, the size of an event of menu picked doesn't seem to matter to these guys, they get the job done regardless. But our chefs can't do it all, everyone knows or should know that good food starts with good produce, and that's exactly why we're capable of making mind-blowing hog roasts of any size that taste marvellous. Produce of perfect quality is the less talked about secret to the great results we have at events just like yours.
With Spitting Pig you know that you can book us in summer or winter, for events at any time and in any location. From a morning outdoor winter warmer hog roast to an indoor hog roast buffet for an evening party, you can give over having to lose sleep over whether everything will go to plan, book us and we guarantee that it will. Hog roasts take such a long time to slowly cook that it would be a real triumph of the completely improbable for a hog roast to go wrong! Even you can make the hog roast and you'll see the same five star results that our chefs manage, just use hog roast hire Rayleigh to secure a machine for your event and from there it's clear sailing, we've crafted machines that do most of the work for you.
The Best Hog Roasts In Rayleigh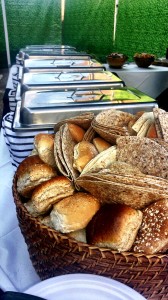 Hog roasting is a favourite past time for us and our clients and it's something that you can share with your family or friends on any day of the year, or in a professional capacity if you're looking to bolster your own culinary services. It takes next to no time to become acquainted and fall in love with hog roasting, it's explained on delivery and from then you can begin the therapeutic, good old fashioned, millennia old hog roast process. The machines are top notch, created to help you achieve flavour in abundance. To save you even more time and stress, you can buy your pig for the hog roasting from us. We'll source a fresh pig of the right size for the scale of your event
Rayleigh is an interesting little place where you're never short of things to do if you know the town well enough. The expansion of the towns population since the 60s has come thick and fast, and with more people comes more businesses and things to do. There's a leisure centre, several skate parks for the kids and action loving adults. If you enjoy swimming there's a great little pool at Lubards Farm that our team often get to. For an equally relaxing day you can visit the golf course and whack some balls around for a bit of stress relief. Another sporting attraction are the two cricket clubs.
You'll also find your share of pubs, many of them are prime locations for an event if you haven't already found a venue. The weekly outdoor market day was started well before 1181. An other bit of history is the Dutch Cottage, the council house is both the oldest and the smallest that there is in the United Kingdom.. If you're ever bored of busy man-made attractions you can always visit the Wheatley Wood for a change of pace. If you want a change of scenery in regards to food, your guests won't be left wanting if you book Spitting Pig.
We've had the mantle of the biggest hog roast Rayleigh for years and we've kept the momentum going, the way we've managed is it that we keep things fresh with new menus and foods, and other services like hog roast hire Rayleigh.