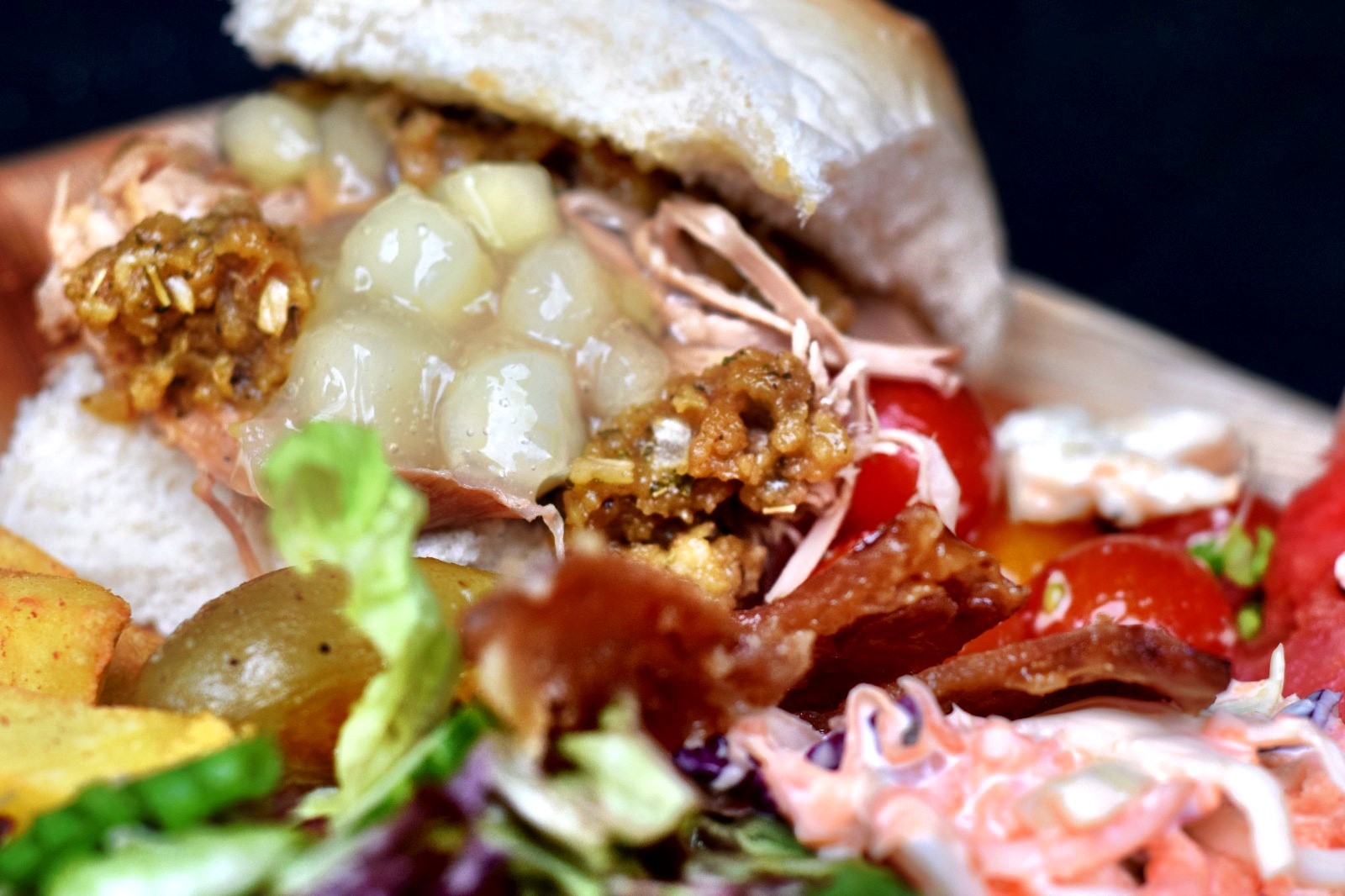 If Leavenheath's proximity to Dedham Vale nature reserve has inspired you to organise an outdoor event, the Hog Roast Leavenheath team are ready and waiting to provide you with your ideal menu in the location of your choice. We are of course, best known for our superior hog roasts, but what a lot of people don't realise is that we are an incredibly well-rounded catering company who are capable of supplying a diverse range of menus that appeal to all tastes and meet all dietary requirements.
From our trademark hog roast sandwiches, to sociable buffets and refined 3 course meals, we have options that are ideal for any occasion. We are able to provide restaurant-quality food in any outdoor setting thanks to our versatile catering team and streamlined cooking equipment. If you choose us to cater for your event, you can be assured of receiving high quality food and service without having to be confined to a more tradition setting in order to receive it.
Unbeatable Flavours From Our Highly Trained Experts Hog Roast Leavenheath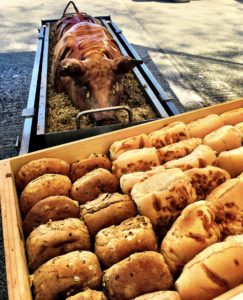 We are able to cater for any amount of people for both formal and informal events anywhere in the Leavenheath area and we never cut corners in any aspect of our preparation, no matter how many dishes we are preparing. Everything Hog Roast Leavenheath provides will be made from scratch on-site using the finest locally-sourced ingredients available. We always arrive at your venue several hours before your food is due to be served, and our skilled catering team will always ensure that your menu is perfectly prepared, beautifully presented and ready to be enjoyed exactly when you want it to be.
We are able to cater for such a wide range of events because our menus are as versatile as our catering style. In addition to our trademark pork, we also provide a range of alternative slow-roasted meats, as well as flavoursome vegetarian dishes. We can easily accommodate different dietary needs by adapting any part of our menu accordingly, such as by providing gluten or dairy-free substitutes.
If you do opt for a more formal sit-down meal, we also have our own events team who will take excellent care of everyone throughout the day. If you want to freedom to host your event in the location of your choice without compromising on the quality of the food or service, Hog Roast Leavenheath can make all of your wishes come true.