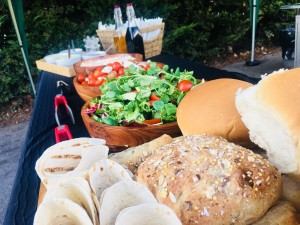 If you're on the lookout for an expert catering service in Hornchurch, Hog Roast Hornchurch is sure to become your first port of call. We have over 20 years of industry experience and therefore, know exactly what it takes to make your event extra special. Hog roasts are growing in popularity every year due to the fact that it's extremely easy to serve to a large number of people and what's more, it won't cost you over the odds for luxury food. We're happy to meet your budget without sacrificing quality.
Hog roasting is a tradition that has won over generation after generation and how we're ready to bring this classic cooking style bang up to date with our state-of-the-art machinery and range of catering styles. We ensure we give each dish a great deal of attention to detail to achieve that delicious taste and texture that entice customers to use us separately.
Quality Hog Roasting Cuisine And Professional Chefs In Hornchurch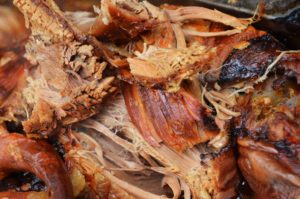 Where many catering companies use the cheapest ingredients and labour possible, we always go above and beyond to give our customers the very best experience thanks to locally-sourced products and a professional team of chefs, waiters and events organisers.
Our range of menus are sure to impress you. While hog roasting is certainly our most popular dish, we ensure we offer a selection of choices to suit all tastes and diets. If you're not a fan of pork, you may prefer another meat – such as chicken, beef, fish, lamb and duck etc. However, vegans, vegetarians and those who are gluten-free aren't forgotten – you'll be pleased to know we have specialist dietary menus which are available upon request.
If you're keen to find out more about Hog Roast Hornchurch, please don't hesitate to get in touch with us today. Our team will be happy to discuss the various catering options and menus so you can make the best decision for your event. You'll be assigned your own personal chef who will work alongside you to create tailored dishes that are sure to wow your guests.