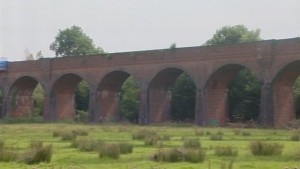 The day often starts with me confirming dates with people for their hog roast Hockley event (and at the moment that can take a little while) before I head off to my meat suppliers. This is one of my most important trips of the day. Why, well a hog roast is not a hog roast without the right sort of meat, and that means only great quality prime pork, a whole pig's worth no less.
Each of these pigs has been well looked after and comes from a reliable supplier who I have been dealing with for sometime, so I know that I am getting quality meat. So, I have the best meat possible but it's not going to cook itself. That must mean it's time to roll out the Hockley wonder, my hog roasting machine. You didn't think I was going to cook the pig over a huge open fire did you? The health and safety police would go mad! No, the hog roasting machine is the twenty first solution to a Medieval invention. The hog roasting machine allows me to cook my hog roast to absolute perfection, allowing me to control every aspect of the cooking process. It's not only a fabulous piece of equipment but it looks superb, too. And guess what, you are going to be seeing quite a bit of it!
The Best Hog Roasts In Hockley
Why? Well, it's where all the cooking happens and, as hog roast is a bit of a spectator cooking sport, everyone can watch on as I treat the hog roast to the ultimate in roasting rituals. I have cooked at hundreds of functions and events and people at all of them have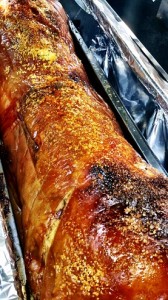 found the cooking process fascinating. Very often the DJ doesn't get a look in. He can be playing the Time Warp but I'll have the bigger crowd watching the Hog Roast. Hog roast also has another trick up its porky sleeves and that's the incredible smell. The roasting process seems to do amazing things to the meat and it releases the most incredible aromas throughout each venue. Spare a thought for me. I won't get to eat any of this at all…now that is torture!
Now the next part is the serving, and a lot of that depends on the sort of function I am cooking for, and these do vary as I attend a real mixture over the course of each month. Especially in the summer (or at least what passes for Summer in the UK) sees a fair number of outdoor Hornchurch hog roasts in the shape of fairs, sports days and garden parties. On the other hand I do cater for lots of hotel functions, corporate hospitality events and birthdays. Probably the most popular choice for hog roast serving is the traditional hog roast roll. These really do taste great, hot meat, tasty roll, selection of sauces and you are in mobile food Hornchurch heaven. Cider in one hand, hog in the other. There's nothing better. Or is there?
What about one of my gourmet hog roast meals? Finely carved hog roast meat in superb professional slices with crackling and apple sauce. It looks majestic and tastes like something you would get in a top restaurant (if I may say so myself). And that's my hog roast day, certainly always a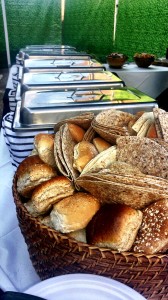 good day for the people eating my meals and a rewarding day for me as my diners are always delighted!
That warm glow of appreciation. It's a quite wonderful and special feeling that everyone experiences at some point in their lives. You know the sensation, it's when you give a gift and you are showered with thanks, or you are praised for doing something completely amazing. It may not happen very often but when it does happen, it's a rather special feeling. I guess that makes me very lucky indeed then, because my work as a hog roast hire Hockley means I get this feeling every week. As far as I am aware, that's a pretty rare thing to experience in the workplace these days.
The whole of Hockley is my office, which means I have around nine thousand people to keep happy, but luckily I seem to be doing a pretty good job of that so far. Hog roast Hockley has developed a bit of an appetite for my main dish over the last few years and that is helping to keep me rather busy indeed, meaning. The life of a hog roast hire Hockley is never a dull one