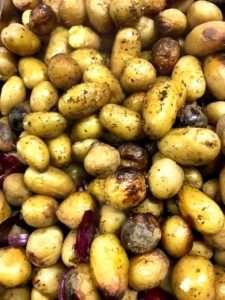 If you're on the lookout for a quality catering company in the Hockley region, you've come to the right place. Here at Hog Roast Hockley, we have spent over two decades perfecting our skill in cooking delicious meat to achieve that delectable taste and texture. As a result, we have become one of the  most popular hog roasters in the whole of the UK – and we cannot wait to serve you.
Our pigs come in a variety of sizes, so you can choose the one that you require so that all of your guests are well fed. Sourced ethically from local farmers, you can only expect the highest quality meat served on your plate by our professional chefs. Alongside pork, we also serve a variety of other meats including lamb, chicken, duck, fish and beef to name just a few. However, we also understand that some guests will have specific dietary requirements which is why we also serve vegan, vegetarian and gluten-free options.
Enjoy A First-Class Catering Experience With The Hockley Team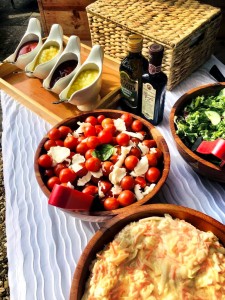 We can cater for all manner of events to ensure your guests are served the very best quality food; including weddings, birthday parties, anniversaries and christenings. However, we also cater for large-scale events including public festivals and markets. The Hog Roast Hockley team are happy to accommodate you for any event and we'd love to get an insight of your vision. If one thing's for sure, all of your guests will leave your event with a large smile on their face and a full tummy. Generating a positive atmosphere is what we excel at, which is why we have become Hockey's most favourite catering company.
Now that we've covered the basics of our Hog Roast Hockley service, we'd love to go into more detail about what we can offer. Our team are on hand from the moment of booking through to the day of the event to ensure that all of your needs are taken care of. Simply give us a call or send an email today to get the ball rolling!