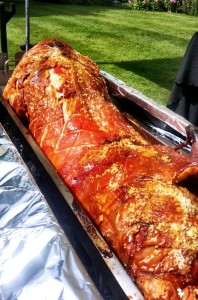 Hog Roast Halstead would like to help you pull off a hassle free day of quality catering with quality food at a price you can afford, it really is the new way to get great food to your guests mouths without the problems that usually go with today's catering firms. Hog roasting is a traditional method of slow cooking produce to ensure the meat comes out tender and moist, seasoned to perfection, it's a tried and tested form of cookery and has been around for hundreds of years, well Hog roast Halstead gives you this simple form of cooking but with a modern twist, using state of the art hog roasters we give you the problem free way to cater for that special occasion large or small we provide you with a service that is second to none and original to boot. Our team of professionals are here to make your day a special one indeed with this classic type of slow roasting, our pigs are the best in area and we only pick the very best locally sourced fresh produce available to us.
Essex has some beautiful farm lands and boasts some of the best livestock in the country so make sure you take advantage of that and combine superb produce with fantastic cooking style and roast up a pig banquet for your friends and family. Not only do we offer this amazing service but we can also hire you one of our traditional hog roasters if you fancy giving slow roasting a try yourself, some people love to cook and we can help give you the know-how and confidence to try hog roasting yourself without any worries or hassle you will hire us again and again to take care of your catering needs. Hog roast hire Halstead have the latest in slow cooker equipment ready for you to try at your own convenience, our hog roasters are top of the line and are self-sustaining, they basically look after themselves leaving you to mingle and socialize with your friends and family and creating a relaxed atmosphere with no stress to spoil your occasion.
The Best Hog Roast Caterers In Halstead
Hog roast hire Halstead really is the way to go when planning an outdoor or indoor event, that's right we said indoors, our cookers are so versatile they can operate indoors helping you again by eliminating any weather worries you may be having, we can all think of events or parties where the weather has become a factor and spoiled the day for all concerned well our roasters will take care of that again taking away hassle from you making your day more enjoyable.
We also offer you a variety of produce not just pigs, we can give you many choices because our spit roasters are multi functional and can cook any sized livestock from a chicken up to a large pig, chicken is a great option for smaller events as family BBQ's or an extra to compensate for extra guests when a full pig isn't enough, but remember our juicy pigs will feed 100 people easily with plates to spare so it's easy to work out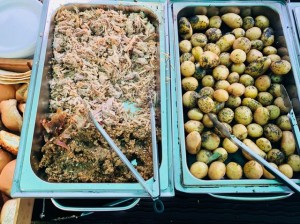 catering numbers.
Our staff would love to answer any questions you might have about our first class roasters to help put at ease any thoughts or worries you may have. All our staff, are highly trained to the top standard required in today's field of catering and adhere to all current health and safety guidelines which are in use today. With all these great meats and produce on offer you must be thinking about trying it for yourself so don't delay and get ordering a hog roaster for your special occasion right now.