Hog roasting has been re-introduced and is growing more popular by the day. A hog roast is the perfect option for those that are planning a large event such as a festival, party or a wedding. Even if you are only planning a small event, such as a private family barbecue, you and your guests can still enjoy the delights of a hog roast.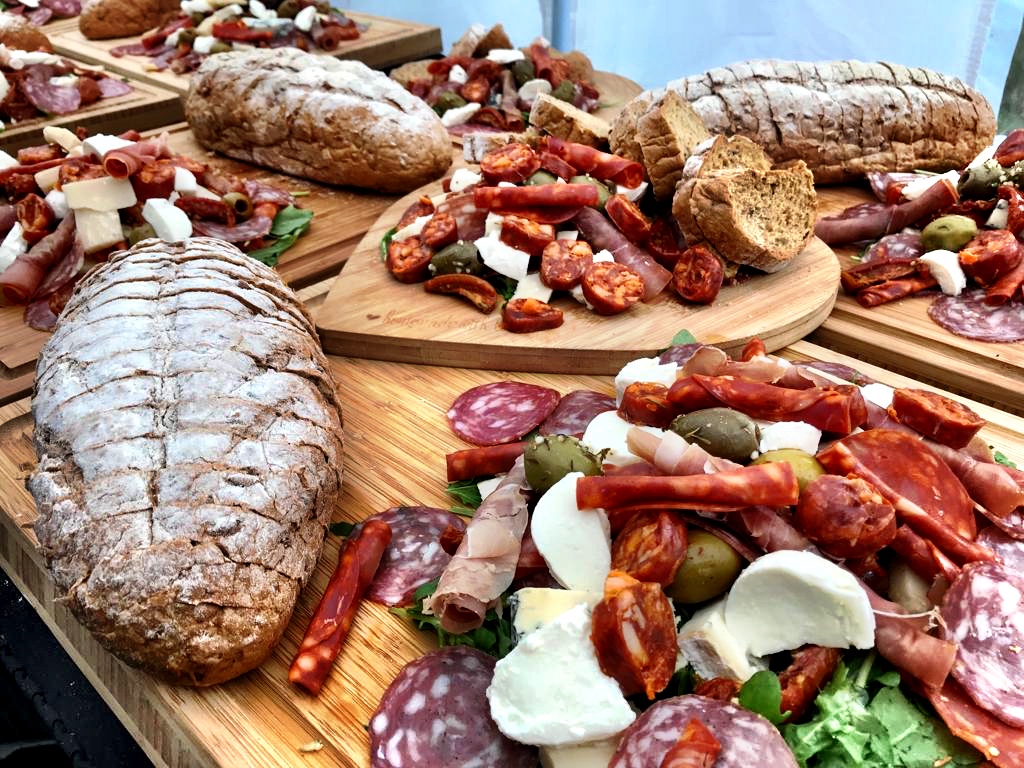 A hog roast Grays event is ideal for those wishing to be provided with tasty food in an interesting location. A hog roast is the perfect way to bring your guests together and will enable them to really have a great time. This type of catering is not only tasty but also fun and is a great option for those looking for something that will suit their budget. If you wish to opt for something that offers even better value than a hog roasting catering service, then you can consider hiring a hog roast machine. Hog roast hire Grays is the perfect way for you and your guests to enjoy a sumptuous hog roast, all cooked by you. You can hire a hog roast machine for the day or even for a month if you are organising more than one event.
The Best Hog Roasts In Grays
If you really love hog roasting, then you can even consider buying a hog roast machine. Just imagine owning your own machine and being able to enjoy a hog roast and other succulent meats all year round. In summer when the sun is shining, you can get the hog roast machine out and invite all your friends and family round and in winter, you can have a cosy festive gathering. You do not need to be an experienced hog roaster to enjoy all the benefits of hiring a machine. You can have your hog roast machine delivered to you just in time for your event and you have the freedom of using it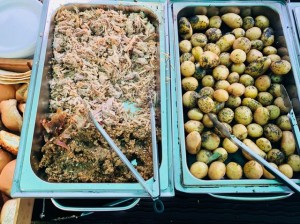 outdoors or indoors. You can hire a hog roast machine for an outdoor event such as a barbecue or even for a more extravagant location such as a banquet hall.
You can be provided with canapés and desserts for your hog roast Grays event. The scent of the meat roasting, the mouth-watering flavours and the option of adding a variety of side dishes is what has made the hog roast such a popular choice. You can enjoy the succulent meat but also be provided with other traditional foods to make your meal a bit more special. A hog roast is a great addition to informal social events such as parties. Finding the perfect type of party catering can be a tricky task as there are so many to choose from and people may think that a hog roast will be too limited for this type of event. This is not the case, however, as there is a variety of hog roast party menus available. A hog roast provides the perfect party food, as it can not only be served on sandwiches and crusty rolls but also with backup foods, such as jacket potatoes and salads.
DIY Hog Roasting Options
Even if you decide to do all the cooking yourself rather than be provided with a hog roast catering menu, your hog roast hire Grays event can still include a variety of food thanks to the different functions offered by the machines. You can enjoy a succulent hog roast or tasty chicken, lamb, beef or turkey with steamed vegetables – perfect for a Christmas meal or for those simply wishing to provide their guests with the perfect comfort food for a winter event. Whatever the occasion, a hog roast will add something more tasty, exciting and unique to your Grays event.
Grays is a town that offers much to see and do. Named after Sir Henry de Grey, the town is home to the State Cinema, which is a listed building, and Grays Beach, a popular tourist attraction. The Gull, a lightship that was built in the 1860s and perhaps the town's most famous landmark, can be found on Grays Beach. Grays is also the birthplace and home of many famous people, most notably comedians Russell Brand and Joe Pasquale. With its array of shops, seaside activities and interesting landmarks, Grays is an ideal location for any type of event. If you are planning a private party with close friends and family, an informal gathering or something a little more special such as a wedding, then you will want to select a catering service that will make your Grays event much more enjoyable.