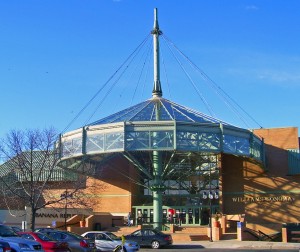 I am the hog roast hire Danbury caterer and my job is something that i love to do, it brings me great pleasure serving my clients food that will leave there tastebuds tickleing as they walk away with that great big smile on there face..  A hog roast chef is a professional and that means I take a totally professional approach to everything. The meat I use has to good quality meat for my Danbury clients and it has to come from a good source.
All the top chefs use good quality meat so I do, too. It makes a real difference to the taste, and whilst it may be the first taste of hog roast for many of the guests, I am determined that it will leave a great impression with them. After all, these people could be my future clients! This is a matter I simply have to put right by filling you in on my life as a hog roast caterer. Of course, Danbury is, on the face of it, not the busiest village in Essex, let alone England…but the six thousand people of this small village could not care less. What they do care about is quality food and that could explain their growing appreciation for the wonders of hog roast.
Now, I believe that Danbury has probably seen its fair share of hog roast action in the past,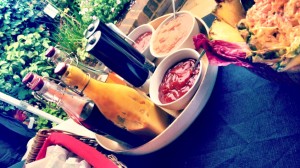 albeit a few hundred years ago. Medieval Danbury may have hosted some of the first hog roast Danbury events so in a way, my role as hog roast hire Danbury caterer has helped the village come full circle. Amazing how tastes seem to come and go, but quality is timeless! What is it that I love so much about this job? It has to be the complete sense of job satisfaction that I get after each and every function and event that I cater for. I realise that when people put on a bit of an event, whether it is a corporate function or a family garden party style event, they really want people to have fun and enjoy themselves. It may be that they have spent a lot of money on the event and spent many weeks organising it, and with food playing a key role in the success of events like this, I simply have to step up to the mark. That's why I make the effort to make every function I cater for a brilliant occasion.
The Best Hog Roasts In Danbury
I get to cater for a wide variety of events, and that makes my job really varied and never boring. One day I could be cooking hog roast for a big corporate dinner at a nice hotel, the next I could be cooking hog roast rolls for someone's 21st birthday. That's one of the best things about hog roast, it is a really versatile food, which not only makes it perfect for any sort of event, it means I get to serve hog roast in a few different ways. If you are still mulling over what sort of food to book for your event, you need to think if you want something really posh that you can sit down to for eating or if you want to serve the food party style. Whichever way you choose to do it, hog roast is able to cater for all eventualities.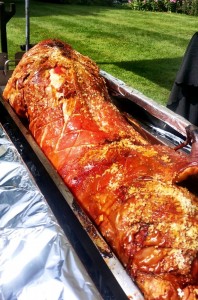 I love the cooking of hog roast as it really is a hands on experience, but what I enjoy even more is the creation of the hog roast masterpiece! It takes me around six hours roasting time to cook the perfect Danbury hog roast, which may seem like a ridiculous amount of time…but consider this. How much flavour is there in a plate of sandwiches, a platter of cold meats or a bowl of chicken drumsticks? Not much, because the preparation probably involved few minutes in the kitchen or an hour in the oven. Hog roast is hours of cooking and attention. That's what I call real catering.
I may sound obsessive about my hog roasts but I firmly believe in providing great quality freshly cooked food. My clients appreciate it, too, because I get nothing but loads of praise for the great tasting hog roasts I provide at every function in Danbury I cater for. Children love the crackling, adults love the fresh cooking and everyone loves the fresh roasted flavours. And as for me, I love the fact that I get to share one of cooking's best kept secrets with people every single week of the year!