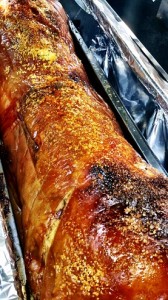 It always goes down well that our hog roast Clacton on Sea is served with wonderful traditional accompaniments, for example apple sauce with pork, mint and rosemary with lamb, and horseradish with beef these are all great combinations you will agree which is why we enjoy serving all of our meats spit roast style. At an informal gathering it's all served in a napkin or on a paper plate, in a soft buttered fresh white or wholemeal roll we specialise in being able to create menus to your specific needs and requirements.
For the more buffet style or formal meals, side dishes of pastas and salads and even a selection of homemade desserts are also available served with cream and freshly picked raspberries. We'll even provide hog roast Clacton on Sea waiting staff and silverware if requested. When you know what you want, we're happy to cater for it! That's not to say we don't also cater to the pubs at match time. No matter what the age of the customers, football is a popular reason to have a hog roast Clacton on Sea. There's nothing like seeing a pub packed with people, jammed around a TV cheering on their team. A roast is the perfect accompaniment to a game, sociable food to go with a sociable atmosphere. Both of them are a talking point and really bring people together, win or lose.
Here at hog roast Clacton on Sea we love to cook in seaside towns. There's a great sense of nostalgia, and the sea air and walks along the promenade make everyone hungry. Clacton-on-Sea is more nostalgic than most, and that's why we love it, your hair blows in the cool fresh air whilst the smell of fresh cooked food blows in the air it really is a wonderful place to work and the atmosphere is so alive and exciting.
The town has all the things you'd expect from an old-fashioned seaside town, like arcades and a caravan park. The pleasure pier was built in 1871 and features a 50 foot high helter skelter – you don't see many of those around these days! Although it doesn't have a Butlins any more, old-fashioned entertainment is still around. There's a week-long carnival every year, and the West Cliff Theatre is one of the last in the country to still put on an "old style" summer show. Like most seaside towns, Clacton-on-Sea is a popular retirement destination, which gives it a different feel to towns aimed at young families and professionals. A lot of the people here have come to enjoy their hard-earned free time, and they know what they want. We're glad to meet their standards, whether they want a hog roast Clacton on Sea barbeque or a formal sit-down dinner.
The Best Hog Roasts In Clacton On Sea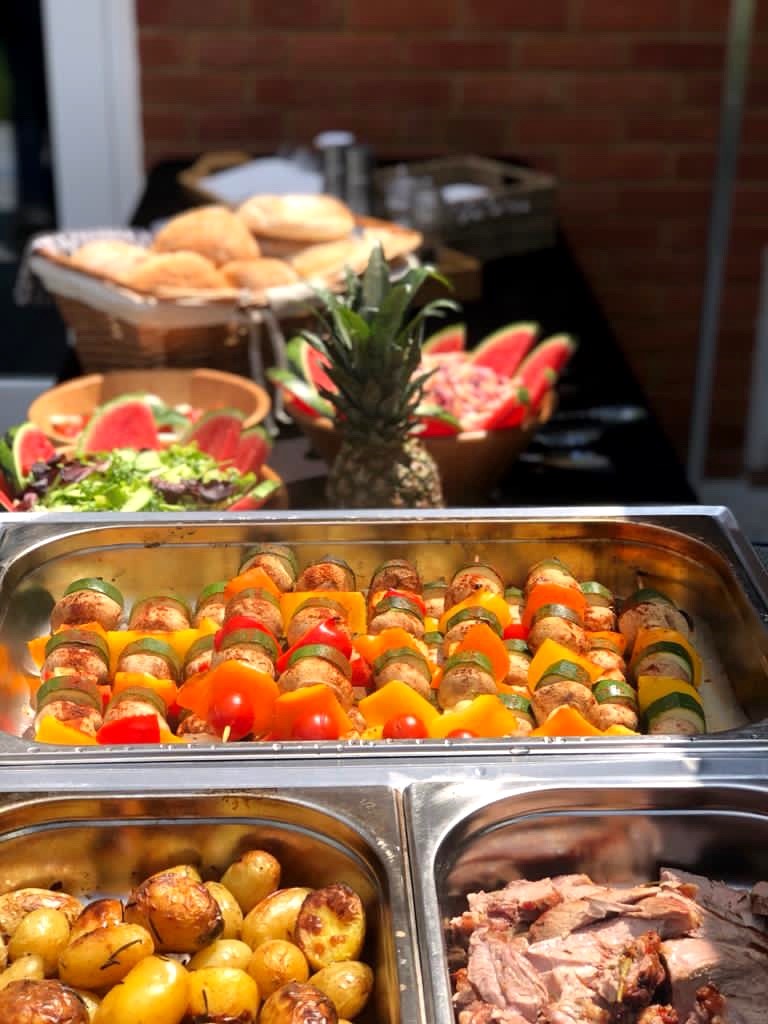 The people here really appreciate good food done well to a high standard of professionalism, and that's why we're very please and happy to tell them all our meat is sourced locally, and why they're happy to wait around six hours for the hog roast Clacton on Sea food to be ready. Because it's slow cooked in its own juices it's a timeless and healthy way of cooking, and because our chef will do all the food preparation our customers can spend those six hours enjoying themselves or preparing the entertainment for the function making sure they have plenty of time to sort everything else out for the occasion you are sure to have a successful event if you decide to go ahead and use our services.
Bringing people together are what our roasts are about. Depending on the size of the pig, we can feed gatherings of 10 to 120 people with just one pig and one machine. Weddings, anniversary celebrations, and birthdays are all about getting family and friends together to celebrate, sharing the spectacle of the chef carving a communal meal. And because we don't want anyone feeling left when everyone is tucking in to the pork there's the option to have home made burgers and fresh free range succulent sausages for the kids if they decide they don't want to try the pork, and meat-free options for the vegetarians they can be either veggie burgers or a freshly made spinach quiche made from scratch with the freshest of ingredients. What could be better than that a snack for everyone to tuck into?