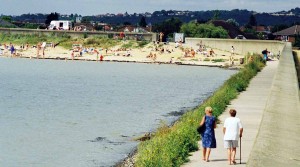 I am the hog roast Canvey Island caterer and I love what I do. I remember when I first started this job; a few people thought I was kidding them. 'You're a what?' they would say. You see, a few years back, hog roast was really in the shadows, keeping itself to itself and minding its own business. But I knew that good times were ahead which is why I chose to become hog roast hire Canvey Island chef. It was the best decision I've ever made!
But what you probably want to know is what I get up to. Well, I do get pretty busy and being the hog roast hire Canvey Island number one in my field comes with a bit of pressure. After all, we are talking around thirty seven thousand Canvey Islanders to keep happy here. The popularity of hog roast Canvey Island events have taken me by surprise. I always thought that hog roast would enjoy a new wave of popularity but the extent to which it has captured the imagination has taken me a little by surprise. This has meant some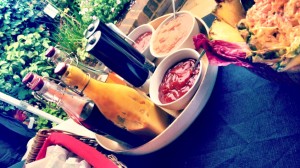 extremely busy weeks and long days, but I enjoy every minute of it.
I think the hog roast popularity is down to a few things. For a start, the economy is making people long and hard about spending on big items, and catering is certainly one of those, so when I explain that one of my hog roasts will serve over a hundred people, they jump at the chance.
The Best Hog Roasts In Canvey Island
You've then got the fact that I cook every hog roast from fresh. I think this is important to a lot of people nowadays as they may have grown a little tired of eating pre-packed or even microwave food at functions. To be honest, I don't see why anyone would not choose fresh cooking. It tastes better and looks better. You also have to think that TV has played a part, with all the cookery programmes advocating fresh cooking. My hog roasts are all about great quality meat, too. You can be the cheeky, chatty Essex chef all day long but if your meat is not up to scratch then you may as well hang up your chef's hat. I'm not hanging mine up because my meat is top quality pork and I obtain mine from a great local supplier.
I guess that the bulk of my work is for the pubs. They are always organising some event or other and adding a hog roast only makes it even more appealing. But I do get asked to provide hog roast for many other events, too. There are yachting clubs around here and they often put an event on. I've also catered for many private events including some very busy Christenings, birthdays, anniversaries and big family gatherings.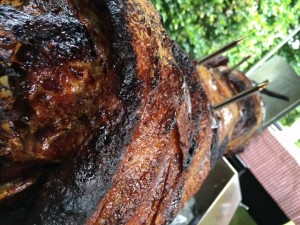 I do get around in this line of work, in fact that is one of the reasons why I love my work so much. I think I have cooked hog roasts in almost every corner of Canvey Island, though I am sure there are many more new places that have yet to sample my hog. What is unusual though is how fast your name gets around after a hog roast. I get calls from people weeks after they have attended one of my events saying how much they enjoyed the hog roast and was there any chance I'd be available for their forthcoming event. It's very encouraging that I get business in that way and it's a very rewarding, too. It means that I must be doing something very right when I cook my hog roasts.
I guess that if you are thinking of planning a bit of an event in Canvey Island, you want to make sure that hog roast is right for it and that you are going to get a professional approach. The fact that I get so much good feedback and referral business in Canvey Island may have already answered your question!