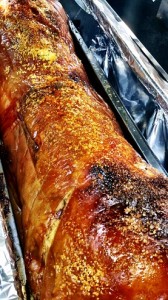 It takes around six hours to cook an average-sized pig that can range from feeding 80-120 people, which means there's plenty of time to soak up the atmosphere. Our hog roast Benfleet chef will prepare any other food in the meantime things like salads and potatoes will be cooked and prepared fresh on site too whilst the meat is cooking away in the machine, the hog roast Benfleet chef will then carve the tender meat and serve it professionally in soft white rolls, packed full of apple sauce and sage and onion stuffing.
It's a traditional feast served in an non-traditional way, perfect for grabbing at half time. We serve other meats too, with their usual accompaniments such as Lamb which comes with rosemary and mint sauce, chicken with onion gravy, and so on. We even offer turkey with cranberry sauce for those thinking of making their Christmas party a bit different. In addition, there are always vegetarian options available. Here at Spitting Pig we've often heard it said there's not a lot to do in Benfleet. However, it has plenty of pubs and anywhere with pubs is a great place to have a hog roast Benfleet. No matter where you are people love to get together.
The Best Hog Roasts In Benfleet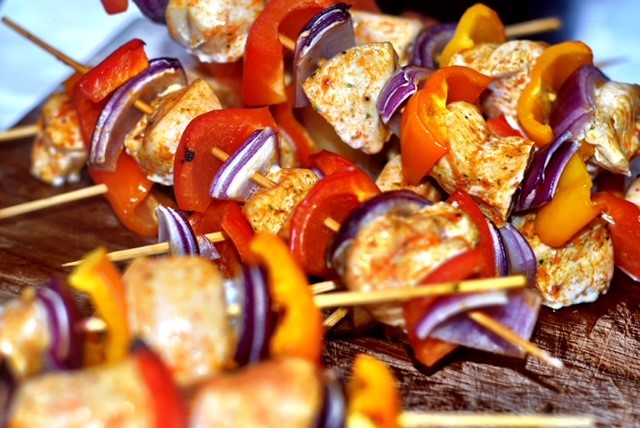 The area may be quiet to live in, but at hog roast Benfleet we think that encourages people to get out and about, and to get to know the area. That's something we support, as we like to know our local area too. It's much easier to source local meat for our roasts if we know our suppliers! It also means the area is free from the crowds and tourists that other towns complain about. The grass is always greener on the other side, as they say. This is part of the reason why we love doing pig roasts in Benfleet.
There's something special about catering for people in their hometown. It may not be full of the bright lights and attractions of the big city, but the people here love to party just the same. Whether it's in a pub with the sport on the TV, or somebody's back garden for a special birthday or anniversary, the people of Benfleet are a genuine bunch we love to cook hog roast Benfleet style for just about any event possible because sharing great food is something we love to do and enjoy so much.
Having a variety of meats at your event can be a real bonus our most popular two meats have got to be Pig and Lamb or Pig and Turkey when it comes to the festive period. This way by having more than one meat your guests will have an experience they are sure to remember a chance for them to choose two fantastic meats that have been spit roasted in there machines and it also gives the more fussy eaters more of a choice so they can have just a sandwich of one of the meats or they can try a bit of both meats so everyone is sure to be very happy with your choice of catering with the spitting pig company.