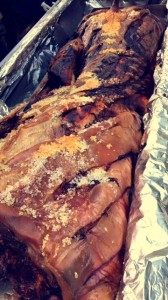 We at hog roast Basildon have been inundated with bookings and enquiries lately and no matter the size of the event, from a small family gathering to a large corporate function, we're always more than happy to go through every single detail to ensure your event is a memorable one for all the right reasons.
Our hog roast Basildon chefs and catering assistants have been having a great old time at numerous events in Basildon recently, preparing the roast meats, carving and serving full plates of tasty treats to guests young and old. Some of the events have had more of a buffet format, where people can select their own portions of potatoes and salads to accompany the lamb, pork or beef, while at other functions we have also provided our fully trained waiting staff to serve the guests at their tables. Our experienced hog roast Basildon team knows that no two parties are ever the same and all aspects of the package can be tailored to suit the occasion and personal preferences so don't be afraid to ask if you want perhaps two meats maybe a fish option or we can even supply hot dogs for the children because although our meat is beautiful we know children can sometimes be quite fussy eaters when it comes down to meal time.
The Best Hog Roasts In Basildon
That doesn't just mean the menus can be customised, but also, for example, whether guests would prefer real plates and cutlery or disposable ones. At one of our recent hog roast Basildon engagement parties in Basildon, we served canapés and drinks followed by our full table service for the hog roast Basildon meal, but the hosts wanted disposable crockery and that was absolutely fine by us. We simply cleared it all away at the end of the night, leaving the guests to get on with their party – they were a really lovely couple and they've already promised to book Spitting Pig again for their wedding.
To this day it is still a popular commuter town for people working in the capital which means that, on our travels, we get to meet a lot of interesting people who do a wide variety of jobs. One lady who booked us for her husband's 70th birthday party has a son who is a band leader so, at the bash, the band entertained the guests – and us – all night. It was a winning combination: music, dancing and fantastic food. And I can let you into a secret: our hog roast Basildon chef's foot was tapping as he carved the sizzling pig for the hungry guests. Not only that, but I could have sworn I heard him sing along at one point… but that's just between you and me!
Whether you are catering for twenty five people or thousands of people we can make dishes to feed any number of people we season all f our dishes to taste and we are able to also offer dishes for people with dietary needs to ensure full satisfaction all round. Birthday parties are a celebration in which you wish to remember and what better way to describe your 21st or 40th than with a tasty hog roast that everyone enjoyed something a little different that gave you piece of mind when it came to the catering side of things so you could enjoy you event as much as possible. I f you are wanting a hog roast for your event the thought of a man with just a van and a pre-cooked pig does not sound very appealing which is why we never provide this service we always offer a fully qualified chef a catering assistant to help out and also bread rolls, Bramley apple sauce and stuffing made with pork juices fresh from the pig.
Learn More About Hog Roast Catering In Basildon
Basildon may not sound like the hotbed of new music these days but if you go back to the early eighties then you will realise was right at the heart of everything new in the UK music scene, for it was in this Essex town that a group of young men formed Depeche Mode, one of the most successful bands of the eighties and still incredibly popular to this day, regularly selling out arenas worldwide. And of course, Alison Moyet also comes from Basildon and she continues to enjoy a successful singing career.
The town is enjoying something of a boom in population at the moment with the current number standing at just shy of 100,000 and many forecasters are predicting that this will increase even more as the town takes in more people from surrounding areas. And because of the town's good transport links, it makes it a good base to commute to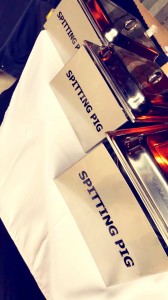 London, further increasing its popularity.
The town's continued growth could be good news for the people who live here, with more investment likely in the region and the increase in population could be excellent news for businesses looking to recover after the years of economic stagnation. It could also be very good news for the hog roast hire Basildon caterers who serve this and the surrounding areas, for with more people living in the area, there will be many more opportunities to celebrate events such as birthdays, anniversaries and christenings.
Hog roast really is a quality solution when it comes to providing great tasting food for a large number of people. It really does provide a great alternative to the options that many of us have grown tired of in years gone by, where platefuls o sandwiches and slices of pizza have been wheeled out in the hope that they would appease the guests, when, more often than not, people would probably sneak out early and get a Takeaway to make up for the absence of a decent meal.
Any Event, Anywhere!
If you are in the process of planning an event then you really must consider bringing in the hog roast Basildon caterer, if only for your own sanity. After all, organising a big event can be a lot of hard work for anyone but catering can be a total nightmare to get just right. Finding the right options can be really tough and there is always someone who seems to not like absolutely anything. Do you really want that responsibility on your shoulders? By bringing in the expert help of the hog roast hire Basildon caterer, you could save yourself an awful lot of stress. The caterer knows exactly what needs to be done and how much needs cooking because they have been doing this for many years. They will understand that some people will need an alternative option, so they will get that sorted, and of course they will get it all cooked, saving you the hassle and allowing you to enjoy proceedings rather than fret about them.
You may be wondering why hog roast would make a good option for your event, after all there are many other catering options that you could choose from. That said, hog roast is getting very popular these days for a good reason and that is because it is such a fantastic tasting meat. Consider hog roast as the very best elements of every roast meal that you have ever had all in one meal and you have some idea of what a great option it is. Hog roast meat is one of the best tasting meats there is. It is succulent, tender and very moreish. It is also one of the more versatile catering options that you can find, and that could make it very useful should you need to sort out a caterer for a corporate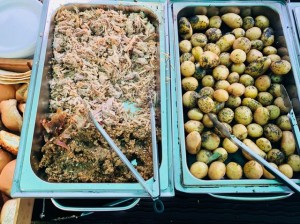 function. Hog roast may be better known as an option that you serve on a roll but it can also be served a gourmet meal by the hog roast Basildon caterer. Carefully carved and plated up with potatoes, vegetables and crackling, it makes for a stupendous formal meal that will impress everyone at your event.
So, hog roast has it all for your Essex function. It really is one of those meals that will have your guests coming back for more, in fact they may even adopt the lyrics of a well known band and say that 'just can't get enough', such is the great taste of the nation's favourite catering option.
The busy town of Basildon spent most of its first 900 years as a small village, before being completely transformed in the late 1940s into one of the UK's 'new towns'. It was chosen because of its convenient location, just east of the city, to help relieve the overpopulated capital after the Second World War. In the decades that followed, the Essex town blossomed and is now very much a modern metropolis – with a lot of inhabitants, I'm pleased to report, that appear to love our hog roasts!